Newsletter - June 2022
Congratulations to our newest cohort of remarkable Scholars!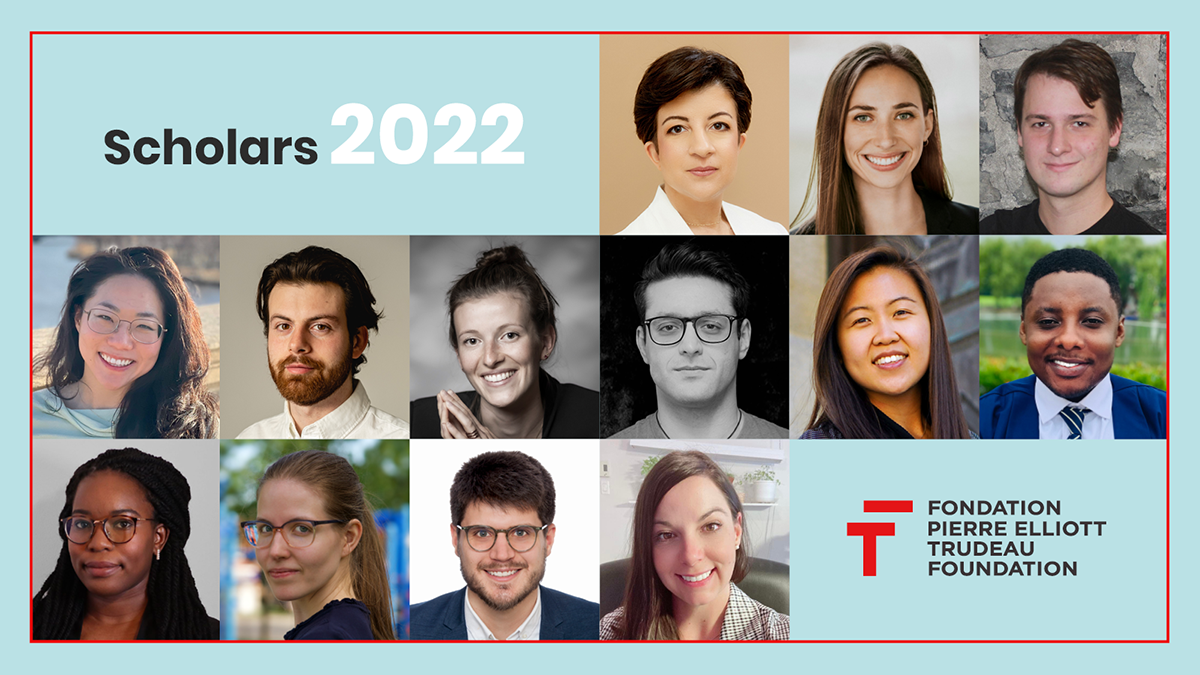 Top row, from left to right: Roojin Habibi, Camille Lefebvre, David Eliot 
Middle row, from left to right: Angie Jo, Alexandre Petitclerc, Coline Moreau, Jamie Michaels, 
Michelle Liu, Felix Amoh-Siaw  
Bottom row, from left to right: Mariame Ouedraogo, Marjolaine Lamontagne, 
Tobias Gerhard Schminke, Stéphanie Racine Maurice
As the Foundation celebrates its 20th anniversary this year, we are all very proud and excited to reveal the identities of our thirteen 2022–2025 Scholars! From Kelowna to Halifax, from Quebec City to Boston to South Korea, these top doctoral candidates come from a wide range of disciplines—engineering, law, criminology, epidemiology, literature, social sciences, psychology, political science and philosophy—from across Canada and around the world.
These interdisciplinary and community-engaged Scholars are bold, innovative and have demonstrated articulate and nuanced critical thinking on a variety of issues characteristic of our time. Each one of them will, of course, have access to the Foundation's prestigious scholarship program, as well as its reputable program on engaged leadership. As a cohort, they will focus on the theme of Global Economies over the next three years, along with their Fellows and Mentors—well-known leaders in their respective fields and communities.
The Foundation received nearly 500 applications this year from 22 different countries on all continents - 45 Canadian and 55 international universities—and invited 30 finalists for individual and group interviews. Of these, 13 outstanding Scholars representing 10 Canadian and international universities were chosen not only for their academic excellence, but also based on their potential for engaged leadership, namely, their creativity, agility, resilience, commitment to a plurality of perspectives.
Once again, we congratulate them all and welcome them into our great community!
To learn more about the 2022–2025 Scholars
---
Our 2022–2025 cycle Scholars, Fellows and Mentors
Of course, over the next three years, our Scholars will not be alone as they navigate through the road to leadership learning. They will be accompanied by four eminent professors, our Fellows, and by six accomplished leaders, our 2022–2025 Mentors.

Indeed, after a rigorous process, the Foundation selected four outstanding scholars for their research excellence, leadership as committed educators, strong academic teaching and mentoring skills, and the relevance of their work, knowledge and experience to our 2022–2025 scholarly cycle theme of Global Economies.
The Foundation has also selected six distinguished Mentors for their outstanding achievements in various fields and professional sectors—private, public, quasi-public and not-for-profit.
Our 2022 Fellows and Mentors will contribute to the Scholars' leadership development through a three-year journey framed around the Foundation's leadership curriculum, Building Spaces of Courage: Toward Engaged Leadership. This program is based on the Foundation's six key leadership concepts—audacity and resilience, communication and knowledge sharing, creativity and innovation, diversity, collaboration, and duty of service—designed to empower engaged intellectuals.
Learn more about our 2022–2025 Fellows and Mentors and their role with our Scholars.
---
A very first gathering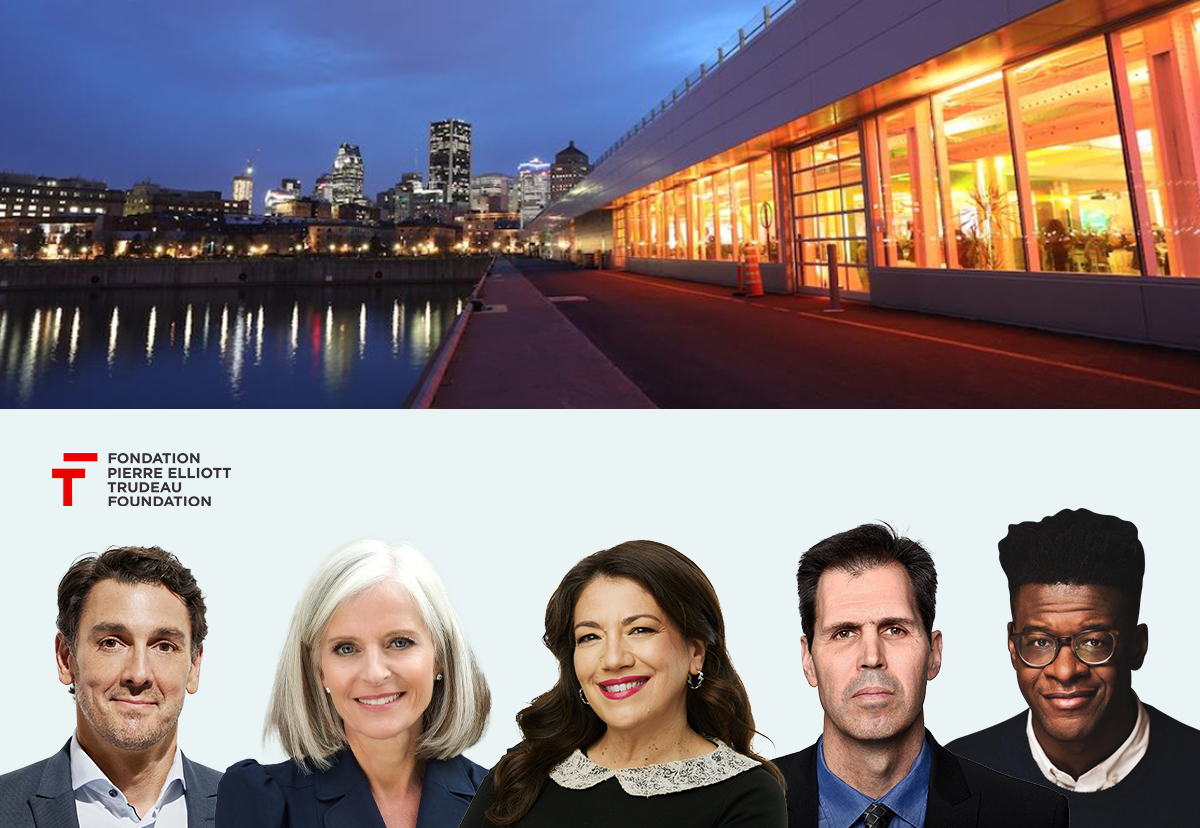 On June 27, the first gathering of our 2022–2025 cohort—Scholars, Fellows and Mentors—will be held to officially launch the scientific cycle on Global Economies, an interdisciplinary theme that reflects a broad range of issues for the future of Canada and the rest of the world.
The cocktail and banquet event, which will be held at the Grand Quay of the Port of Montreal, will be chaired by Mr. Martin Imbleau, President and CEO of the Montreal Port Authority, who will share the evening's Opening Remarks. Our president and CEO, Mrs. Pascale Fournier, will then host a panel with speakers Mrs. Isabelle Hudon, President and CEO of the Business Development Bank of Canada, and Globe and Mail economics reporter and columnist David Parkinson.
This promising and memorable evening will be followed by a speech on leadership by Mr. Fabrice Vil, lawyer, coach and founder of PourTroisPoints.
---
Global Fellowships Forum, New York
The foundation expands its international presence and contributions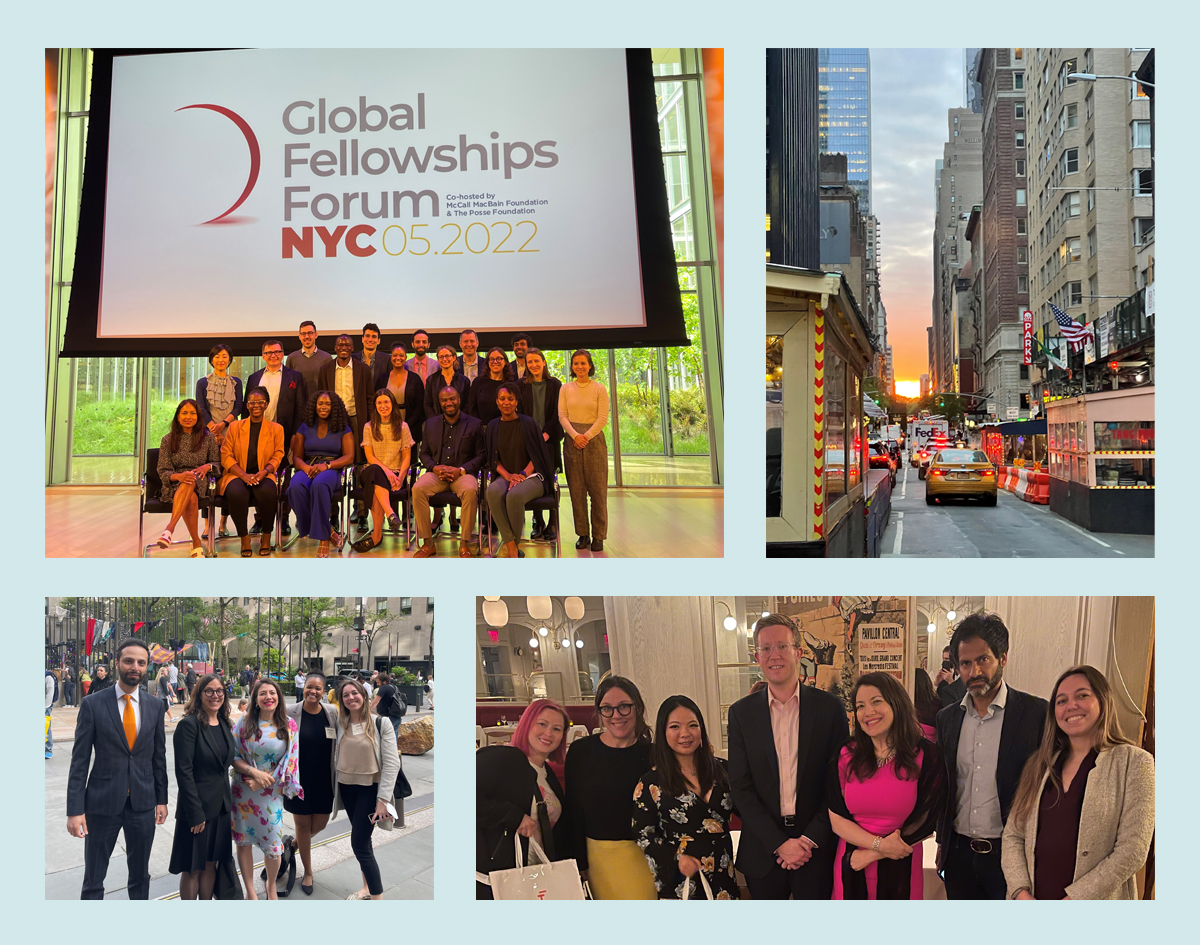 As distinguished members of our community, you will certainly be interested in the success of our collective efforts in the past years to expand the Foundation's international network.
These efforts led to the most recent invitation and participation of the Pierre Elliott Trudeau Foundation from May 25 to May 27, at the Global Fellowships Forum in New York, co-hosted this year by McCall MacBain Foundation and The Posse Foundation.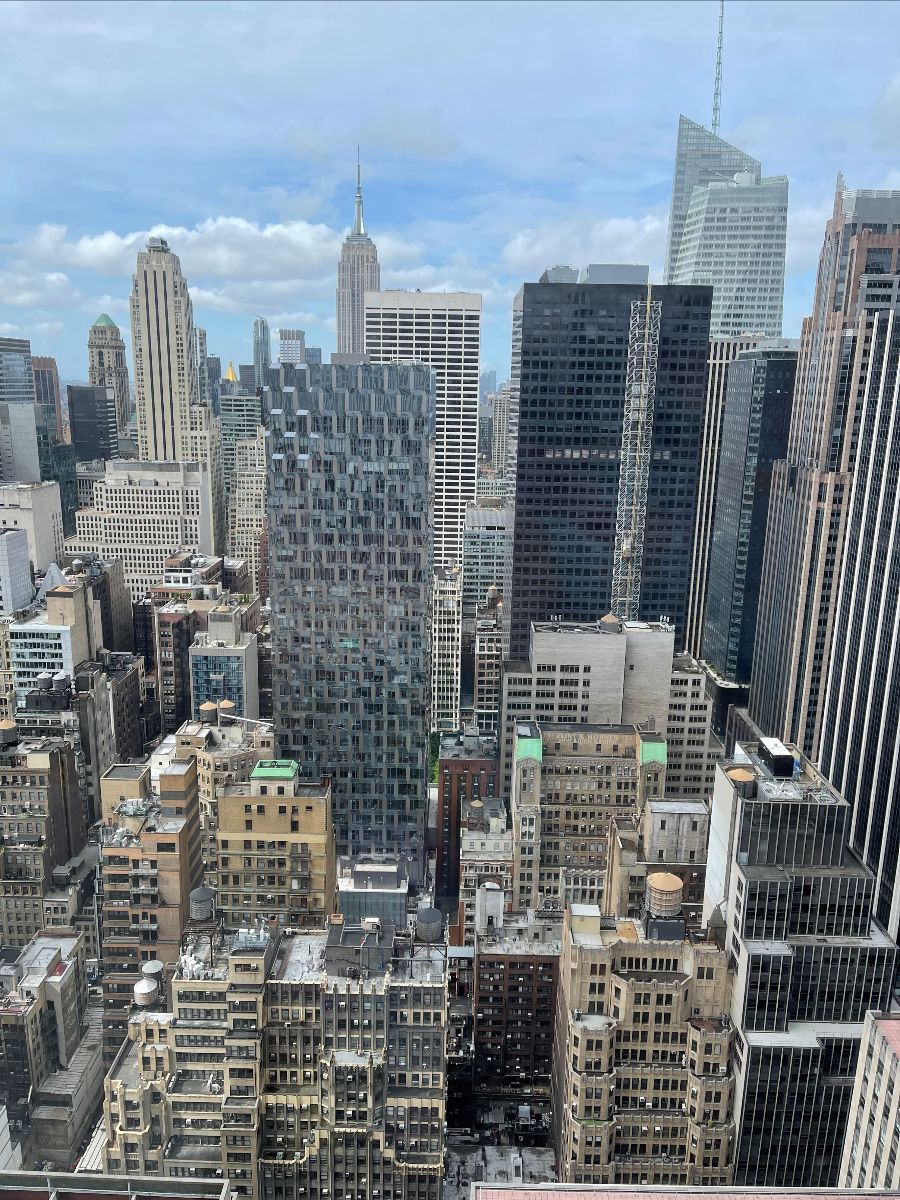 This Forum brought together representatives from eight of the most prestigious organizations that offer generous scholarships to the most exceptional students and emerging leaders around the world, including: Knight-Hennessy Scholars, McCall MacBain Foundation, Loran Scholars Foundation, Posse Foundation, The Mandela Rhodes Foundation, Rhodes Trust, Schwarzman Scholars, and the Pierre Elliott Trudeau Foundation.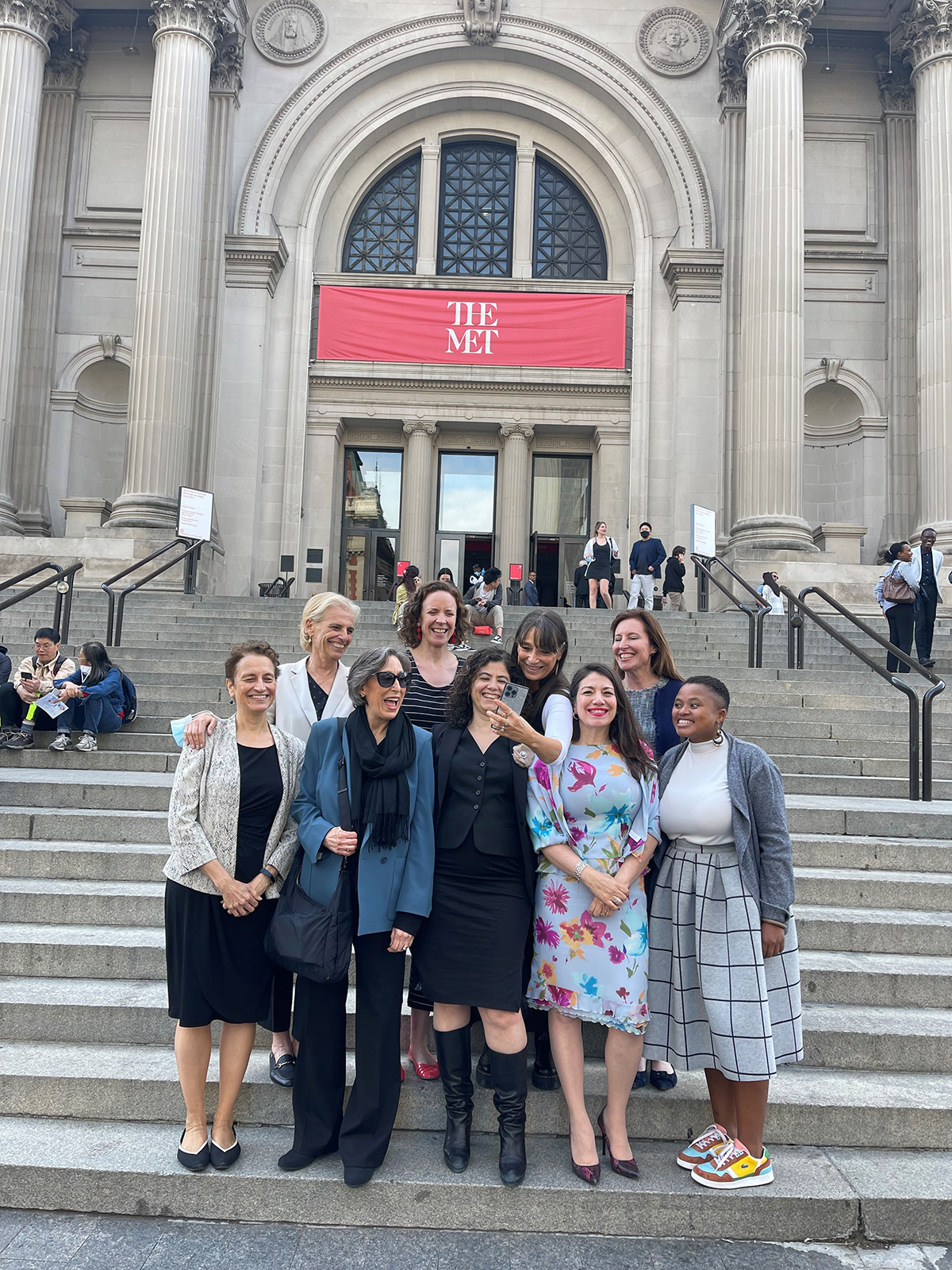 Pascale Fournier was very pleased to represent the Foundation at this very collaborative event and to be accompanied in this role by our Manager of Leadership Programs, Jade Sionnière, and by Sophie Thériault and Milad Parpouchi, respectively Chair and Member of the Alumni Executive Committee, and Magaly Brodeur, member of our Diversity Advisory Committee. Thanks also to our 2019 and 2021 Scholars Patricia Bérubé and Jasmine Mah, our 2021 Scholar Kowan O'Keefe, and our administrators Jameel Jaffer and Peter Sahlas, for celebrating with us at key moments of our stay.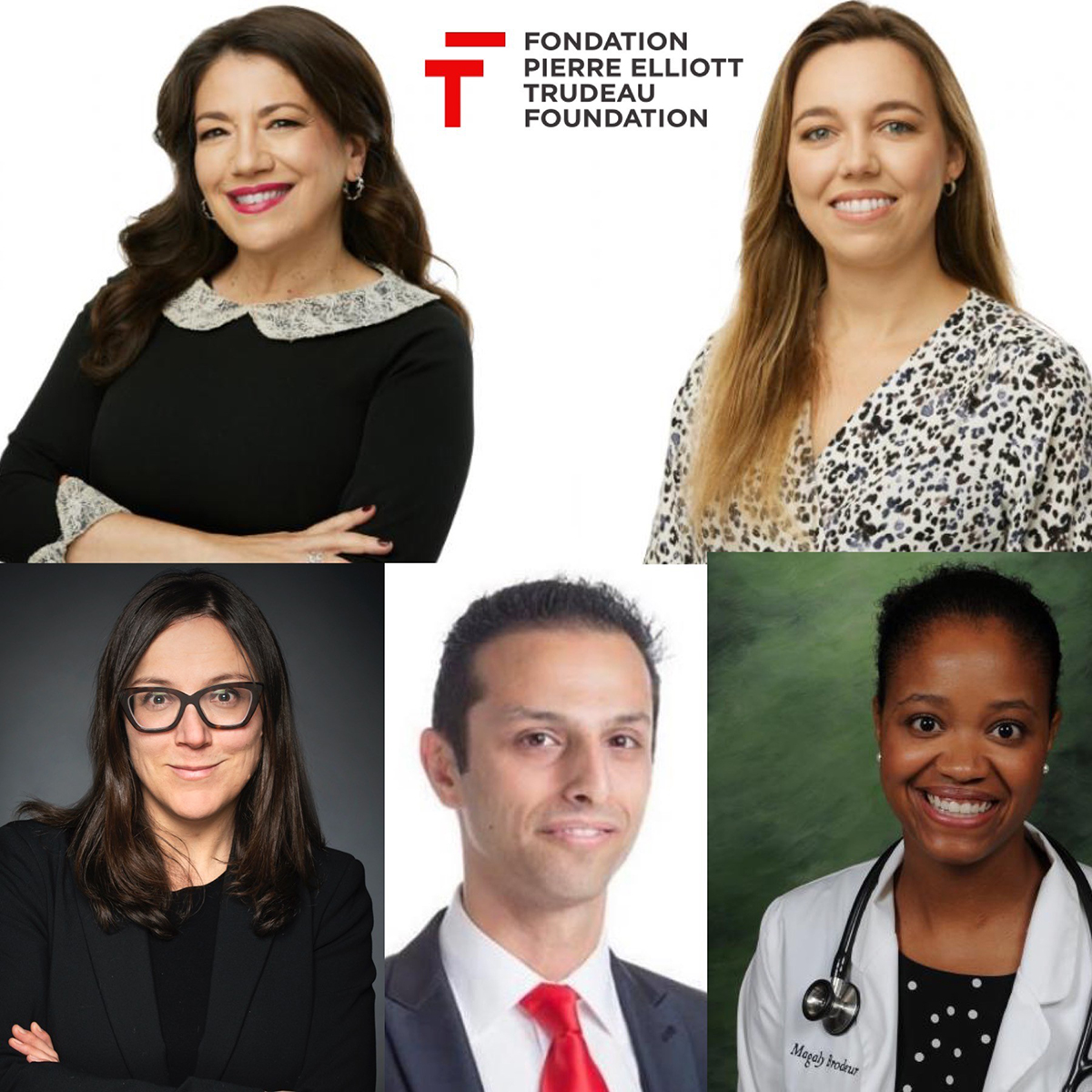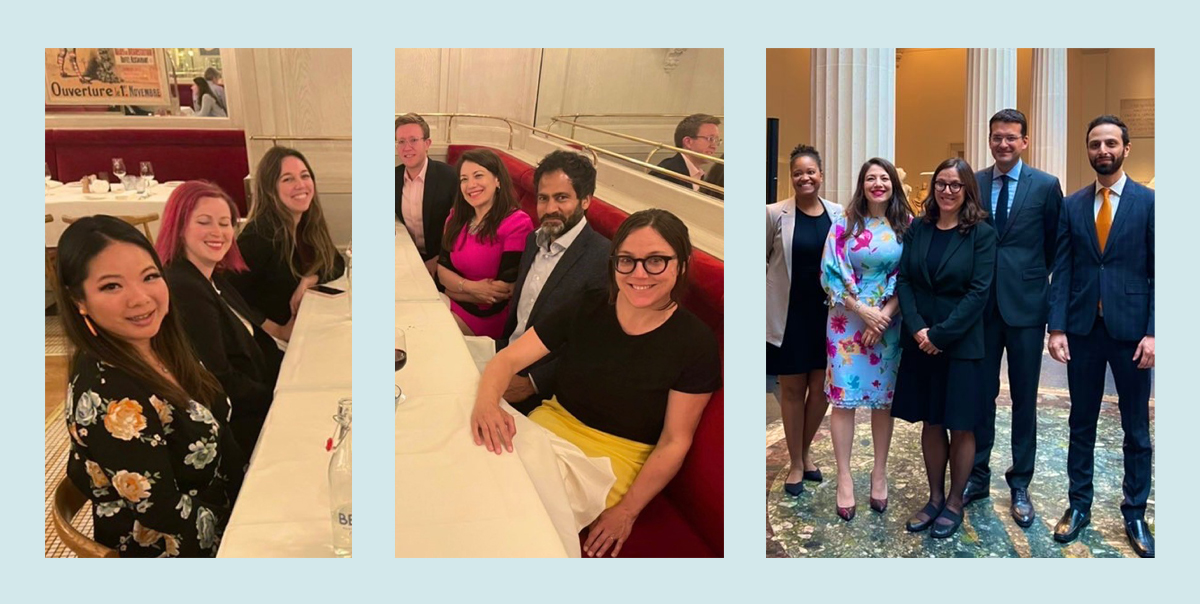 This transformative event also included a series of experiential activities and exchanges on best practices, including diversity and leadership, effective strategies for positive change in today's world and international cooperation. The enriching program also benefited from inspiring presentations of conference speakers such as Valerie Jarrett of the Barack Obama Foundation, Lauren Gibbs, 2018 Bobsled Olympics Silver Medalist, and Dan Weiss, CEO of the Metropolitan Museum of Art.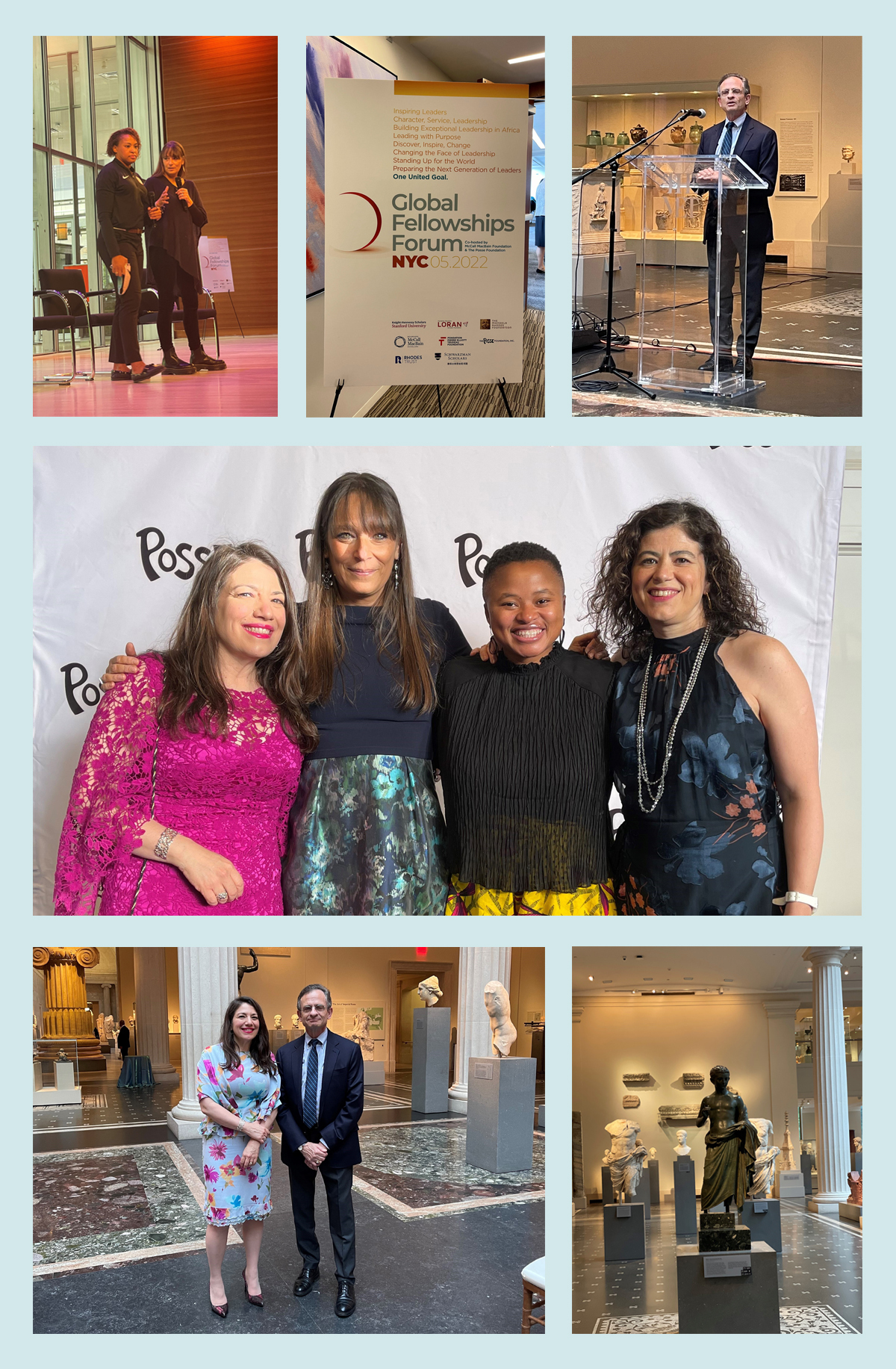 ---
Winnipeg Event & Conference
A great first for cohort 2020!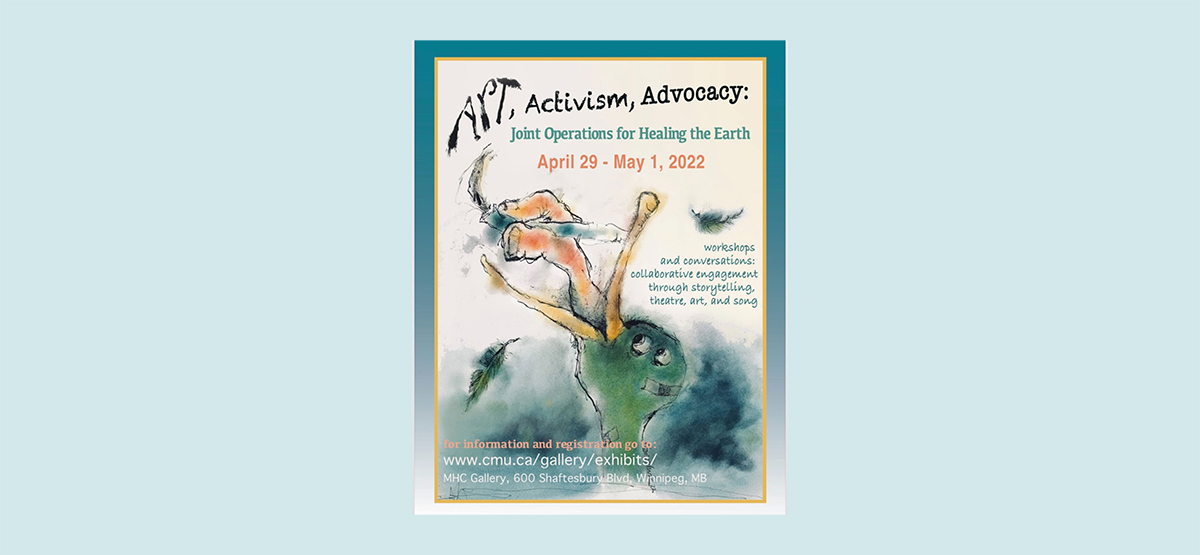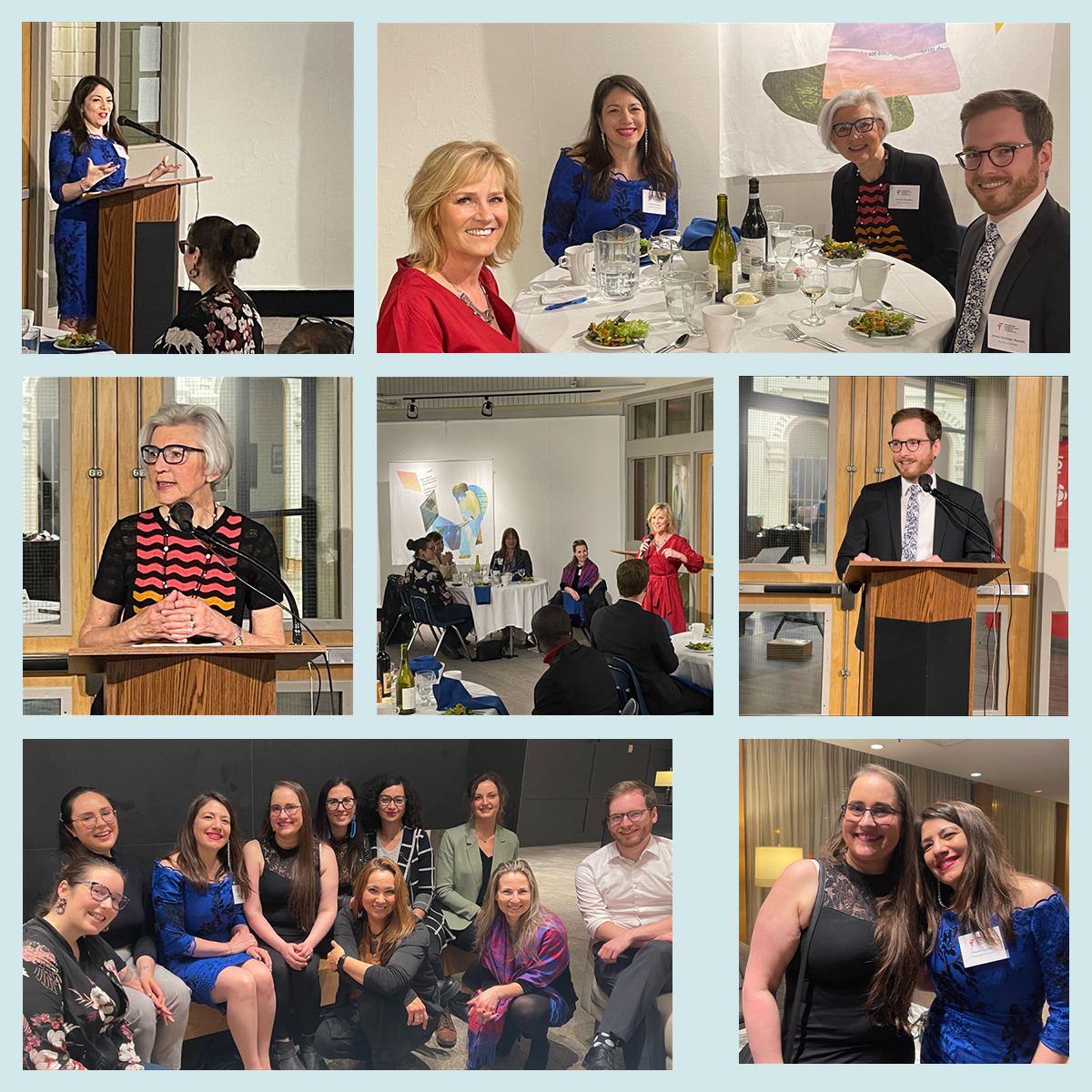 We were delighted to welcome our 2020 cohort of Scholars, Mentors and Fellows to Winnipeg from April 29th to May 2nd for Mentor Bob Haverluck's groundbreaking event and conference about Art, Activism & Advocacy. Big thanks to him for welcoming us in the heart of this beautiful city and for presenting us its artistic and cultural treasures with such generosity. This very enriching conference was the first opportunity for this cohort to meet in person since the beginning of the COVID-19 pandemic.
We extend our warmest thanks to this cohort for a memorable—and much needed—gathering in Manitoba, an event that integrated dialogue and knowledge-sharing on technology, ethics, leadership of self, leadership among others, leadership within systems, Francophone and Aboriginal languages, laws, identities, arts, advocacy and activism.
The Mentors and Fellows led informed, inspired and inspiring discussions, and we are most grateful for the presence and active participation of the Right Honourable Beverley McLachlin, Nathalie Des Rosiers, Vardit Ravitsky, Janice McDonald, Randall Harp, Bob Haverluck, and Patrice Sauvé, as well as Tom Axworthy, our 2019 Mentor Nadia Joe, and our Scholars Jérémy Boulanger-Bonnelly, Leah Carrier, Veronica Øverlid, Carole Boulebsol, Anita Lazurko, Jasmine Dionne, Jennifer Lavalley, Charlie Wall-Andrews and Joel Bernbaum.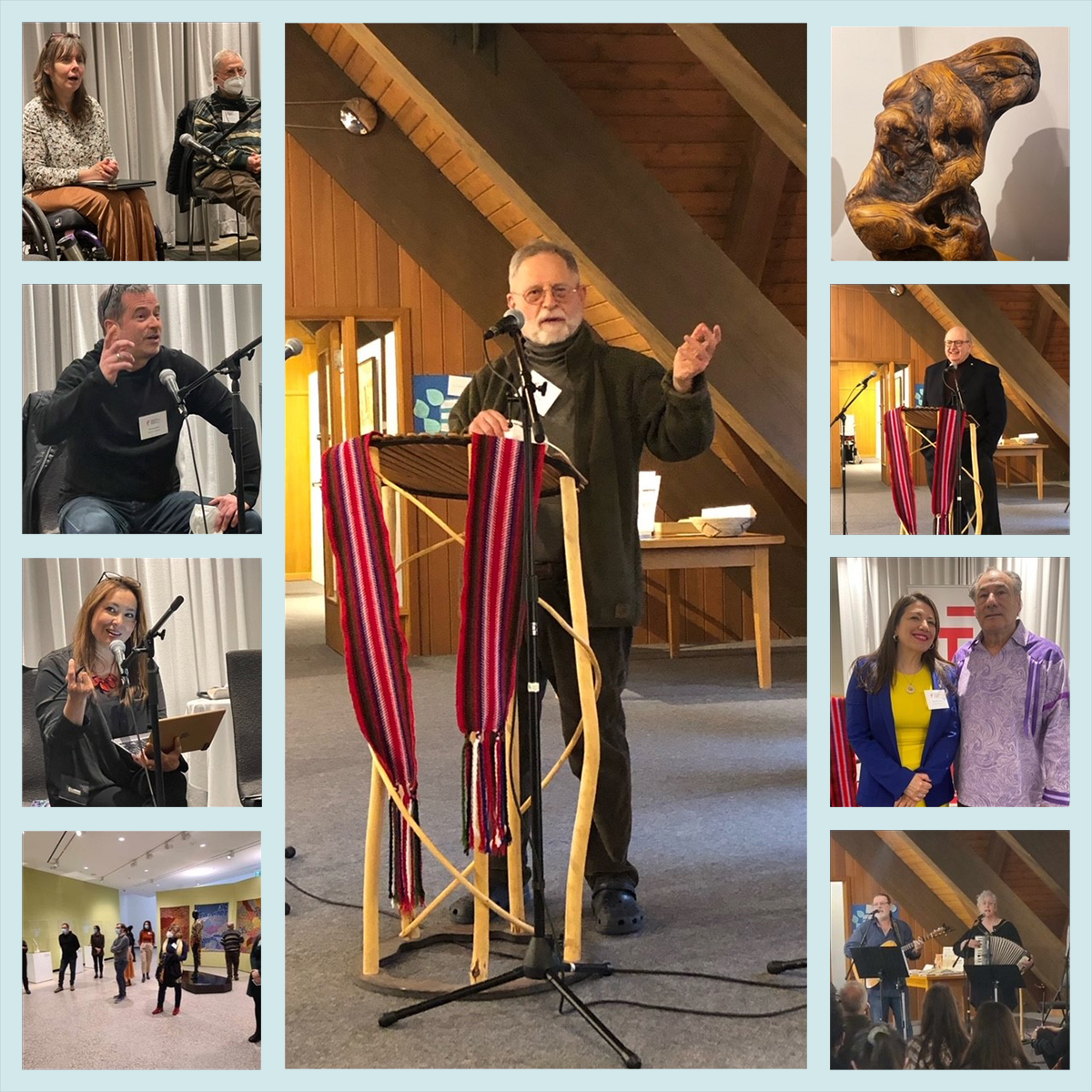 This event also transported us in an immersive experience that typifies the experiential learning objectives of the Foundation's engaged leadership programming. On the first day, the cohort was welcomed at the Manitoba Theatre for Young People (MTYP), which has a mission to use theater as an educational tool to illustrate and express ideas on various social issues. This was followed by a guided tour of the Winnipeg Art Gallery Qaumajuq (WAG-Qaumajuq), a precious Canadian art haven that impresses, among other things, with its magnificent three-level glass vault filled with thousands of Inuit sculptures. In addition to various artistic activities and intellectual exchanges at the Canadian Mennonite University's Heritage Gallery, we celebrated this first gathering with a banquet at the Centre culturel Franco-Manitobain (CCFM).

We would especially like to highlight the inspiring address by the Right Honourable Beverley McLachlin who, through her profound and eloquent articulation, led us to reflect on the deep relationship between freedom and creation: "Our fundamental freedoms build a sacred space, where we are free to create the art we dream of, to live the activism we believe in, and to lead the necessary advocacy for the Earth and future generations."
Many distinguished guests also deserve special mention for their vital presence: Fisher River Cree Nation Elder Stanley John McKay, our 2022 Mentor Mariette Mulaire, Robert Sandford, Debbie Patterson and many artists—singers, poets, actors—who took us on a journey through the imagination of prairie landscapes, immersing us in their vastness and the beauty of their seasons, communicating to us the importance of paying better attention to the Earth and its inhabitants.

A very nice conclusion, it goes without saying.

We hope to see you all again!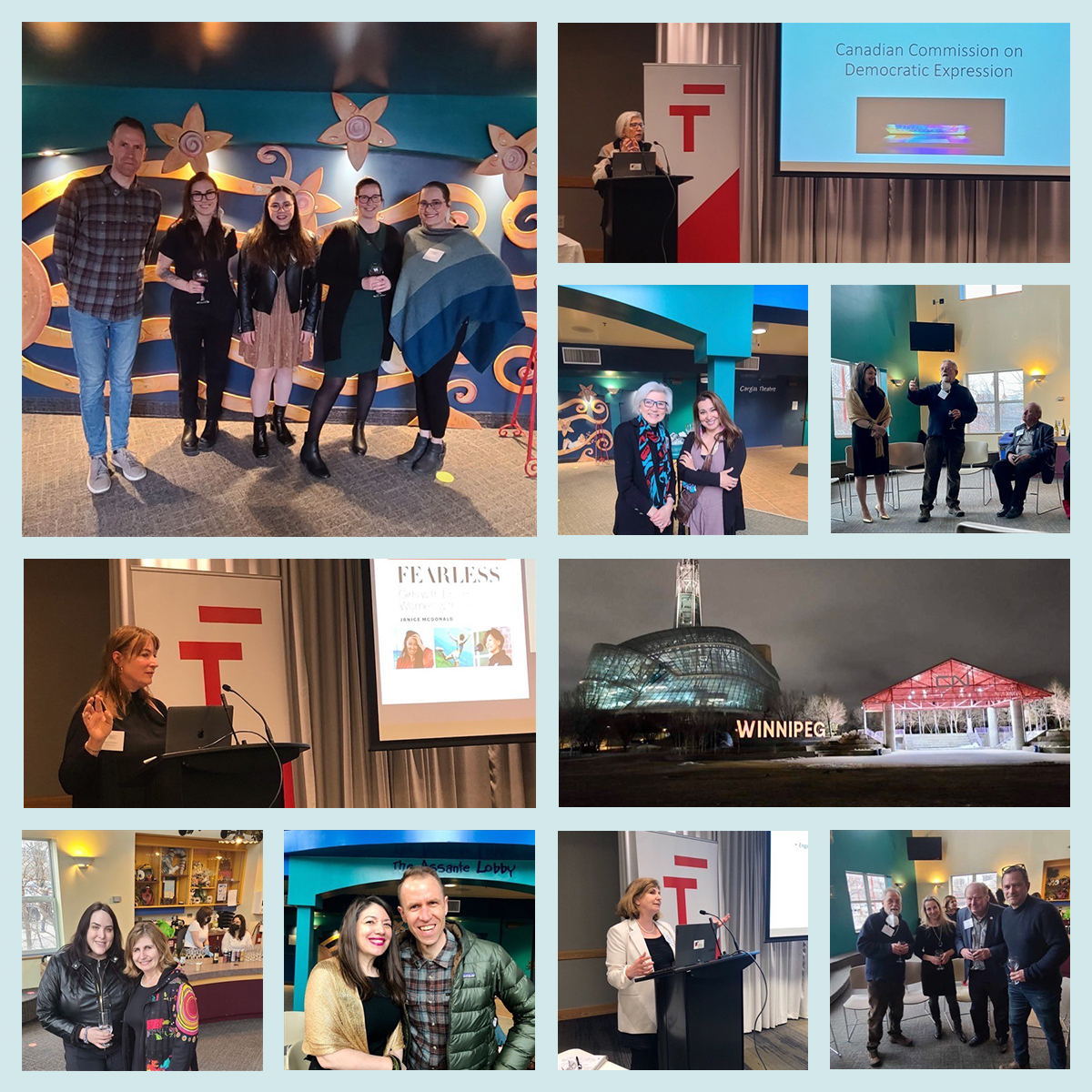 ---
June: National Indigenous History Month
The Pierre Elliott Trudeau Foundation is proud to highlight some of the accomplishments of its community members, in honour and celebration of the National Indigenous History Month in June and National Indigenous Peoples Day on June 21 in Canada, as well as the launch of the International Decade of Indigenous Languages from 2022 to 2032.

First, congratulations to Dr. Marie Ann Battiste, R.S.C.F., O.C., 2019 Fellow, who recently received the Order of Canada. Dr. Battiste, a treaty member of the Mi'kmaq Nation, was recognized for her foundational contributions to research and scholarship on Indigenous knowledge and languages. The Foundation would also like to congratulate Professor Battiste on her organization of a virtual national forum on Indigenous Knowledge Systems in the Canadian Academy: Experiences, Opportunities, Possibilities, and Risks, on April 28, 2022, funded by the Foundation and which garnered over 100 online viewers live!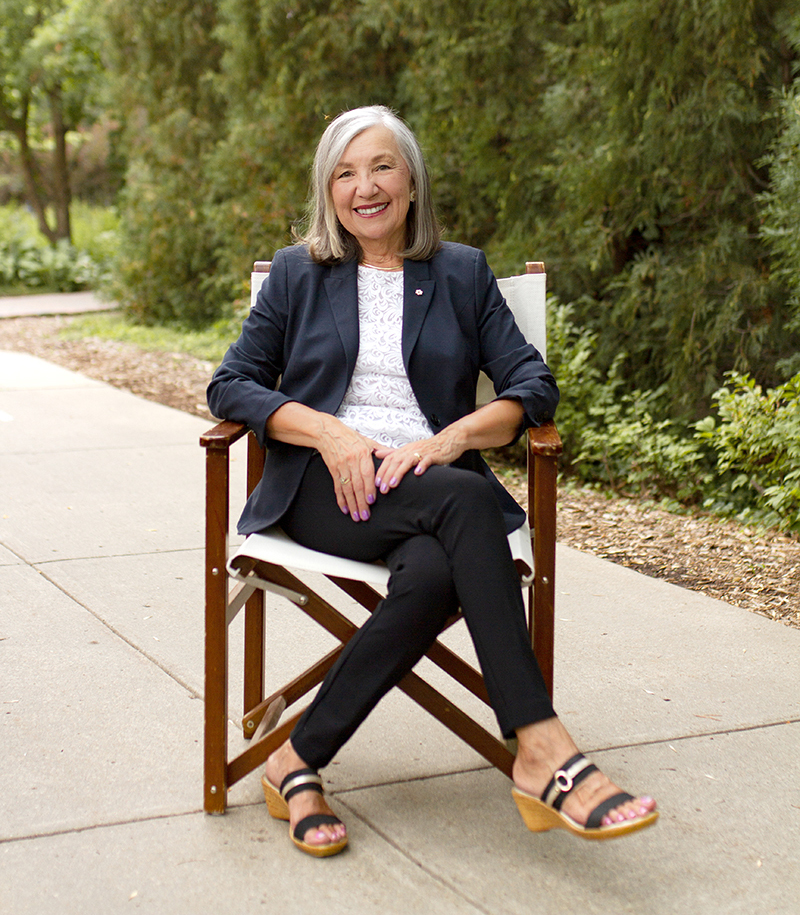 Dr. Marie Ann Battiste, Mi'kmaq Nation member, 2019 Fellow and Order of Canada recipient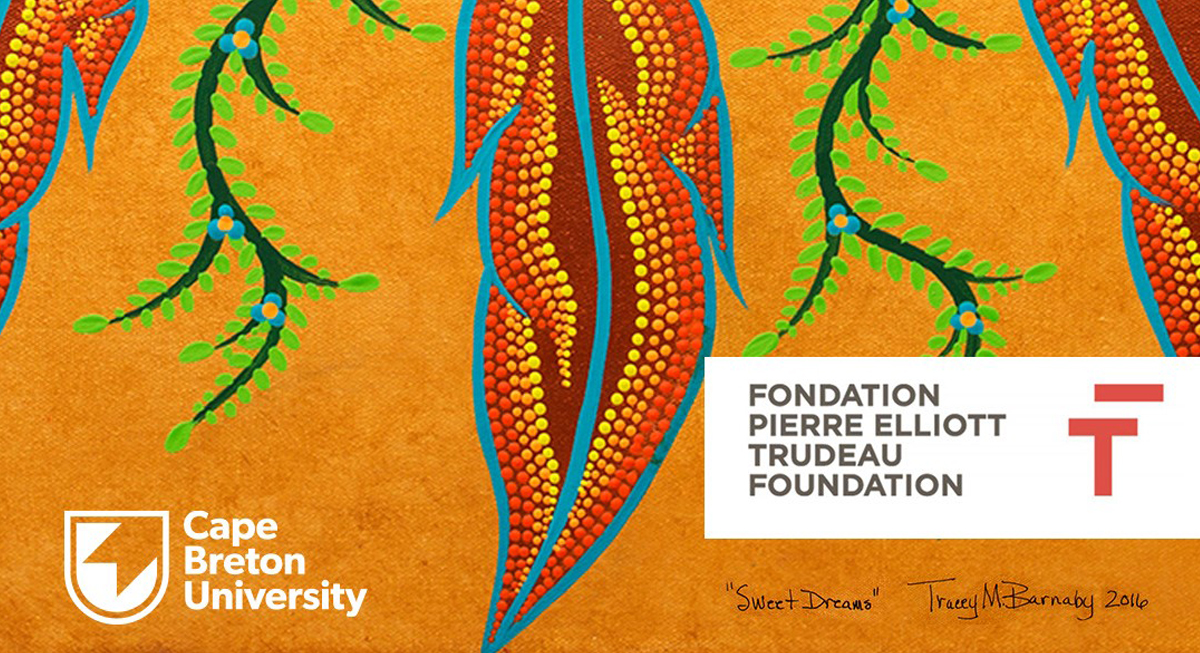 We're also very happy to recognize that Dr. Lorna Wanosts'a 7 Williams, O.C., 2021 Fellow, Professor Emerita of Indigenous Education, Curriculum and Instruction at the University of Victoria and Canada Research Chair in Education and Linguistics has been important in the lead-up to the proclamation and the launch of the International Decade of Indigenous Languages. Dr. Williams, Chair of the First Peoples' Cultural Foundation, participated and shared her remarks in the National launch of the Decade of Indigenous Languages organized by the Canadian Commission for UNESCO, the Royal Canadian Geographic Society and the Canada Council for the Arts in Ottawa on April 22, 2022. She was also interviewed by CBC radio to discuss her thoughts on the Decade and the importance of language revitalization (radio interview available here).

On May 18, 2022, Dr. Williams also moderated a roundtable event and dialogue titled "An Indigenous Perspectives Circle on the Future of Higher Education" at the UNESCO World Higher Education Conference 2022 in Barcelona, Spain.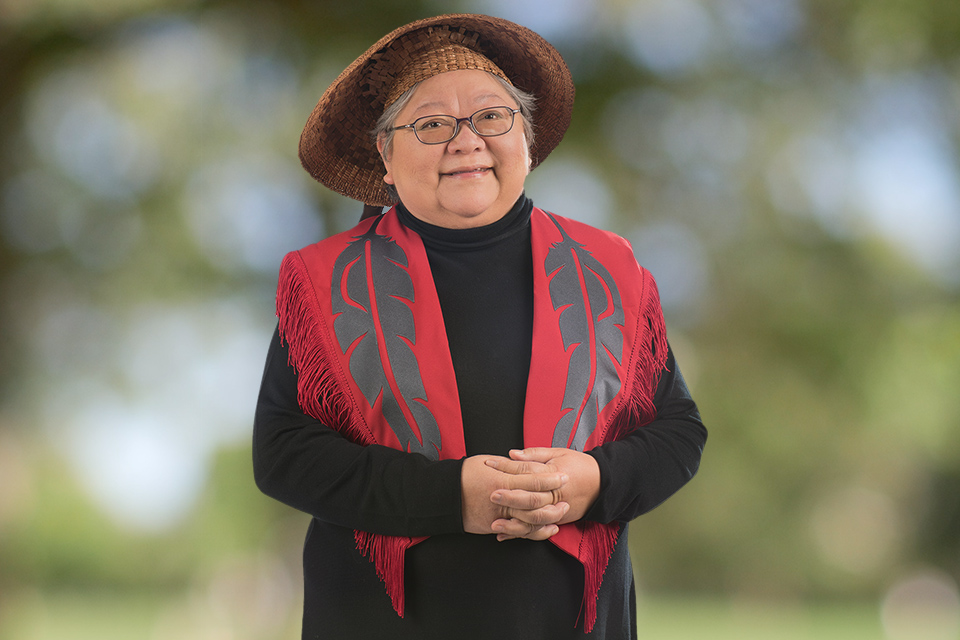 Dr. Lorna Wanosts'a7 Williams, Fellow 2021
To celebrate First Nations languages around the world and this very important month, the Foundation also wishes to express its support for important initiatives across the country, including the KWE! Festival, which will take place in Quebec City from June 17 to 21, 2022. This annual festival, organized since 2017, is a major cultural and linguistic event with the 11 autochthonous Nations of Quebec. Participation in the event represents a golden opportunity to learn more about native languages and to network with other members of the Foundation's community. In addition to promoting the dissemination of Native cultures and arts, this event also represents an important immersion experience in the French language, one of the main languages of the festival. This event is also directly in line with the Foundation's priorities outlined in its 2019–2024 Strategic Plan, namely supporting the proficiency of Canada's two official languages among Canada's future engaged leaders, and its commitment to helping them become more familiar with Canada's First Nations languages through its leadership program.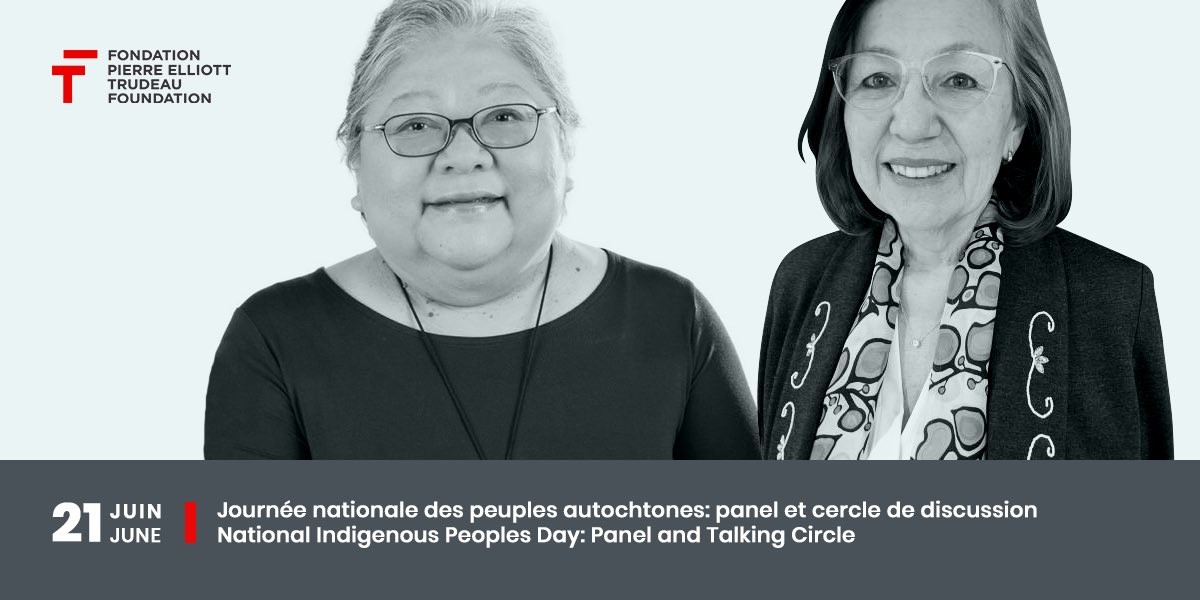 Panel and Talking Circle on Indigenous Knowledges and Languages in the International Decade of Indigenous Languages 
Finally, the two Foundation's Fellows, Dr. Marie Battiste ('Lnu educator) and Dr. Lorna Wanosts'a 7 Williams (Lil'watul educator), will engage a panel and talking circle on National Indigenous Peoples Day, June 21st, in Quebec City, focusing on the Declaration of the Rights of Indigenous Peoples, the UNDRIP Act of 2021, and opportunities posed by the beginning of the International Decade of Indigenous Languages 2022–2032. Each of these events poses great opportunities and challenges to Canada's educational institutions, organizations and professional associations. They will be prompted to unpack colonial histories, monopolies and dualities, reconcile a nation building on and finally, enhancing the diverse original Indigenous languages and knowledge. The session addresses the decolonization of Canada in its affirmation of Indigenous and treaty rights, the emerging affirmations in the UNDRIP Act and the aspirations for the UN Decade of Indigenous Languages. It also opens a door of opportunity and exploration into the desires, aspirations, and responsibilities for all participants in the coming decade for personal, professional and community engaged leadership.
The Foundation would like to thank Dr. Marie Battiste and Dr. Lorna Williams for their rich contribution to the understanding and celebration of First Nations realities.