The Pierre Elliott Trudeau Foundation is committed to equity, diversity, and inclusion and in creating and nurturing an environment that recognizes and celebrates this diversity. Within the Strategic Plan 2019-2024, recognition of the value of diversity is one of the key leadership traits for Engaged Leadership and encourages understanding, openness to difference, creativity, and innovation.
The Foundation recognizes diversity in terms of gender, race, disability, language, socioeconomic background, Indigenous knowledge, and region of origin as well as diverse perspectives all serving as essential principles for the Foundation's activities. The Foundation believes that diversity brings excellence and encourages dialogue and engagement with different perspectives and points of view that challenge conventional approaches.
Objectives
The Advisory Committee on Diversity offers guidance and strategic advice to the Foundation related to the development of programming, communications, and policies. Its primary objective is to guide the Foundation on maintaining a culture in which community members are valued and respected.
Accomplishments
Code of Community Engagement
During 2021, the Committee developed a Code of Community Engagement with the Foundation. A code that informs successful engagement in pluralistic settings and encourages a culture of academic and intellectual freedom and open speech. The Foundation's Brave Spaces privilege robust debate of ideas and the celebration of difference, both critical to meaningful engagement with communities across the country.
See the video clips where committee members talk about diversity, plurality of perspectives, the Code of Community Engagement and Brave Spaces.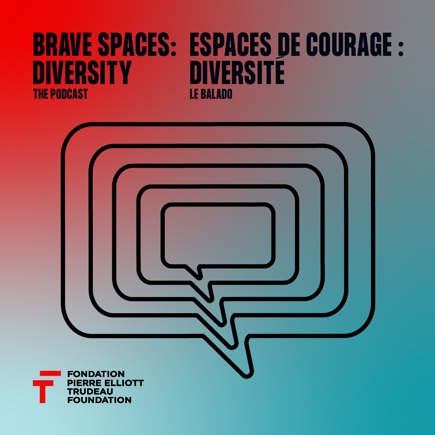 In 2022, the Advisory Committee on Diversity produced a podcast series on the theme of Equity, Diversity and Inclusion (EDI).
Margarida Garcia, Chair of the Committee, hosts the podcast series as an open and transparent conversation with guests whose professional and personal perspectives and experiences are touching, diverse and compelling.
Respecting Indigenous Heritage
In 2022, the Advisory Committee on Diversity is working on a recommendation for a process to confirm heritage of First Nations, Inuit, and Métis candidates to honour the special status these candidates have within the Foundation's selection process. This will be supported by a report compiled by Mélanie Vincent, Special Advisor to the President on Indigenous Affairs, who is researching best practices for community-based approaches to affirm Indigenous heritage.
The Committee
The Committee is composed of active and alumni community members who are leaders in their communities and in their respective fields. As a group, they represent all elements of diversity at the heart of the Foundation's activities.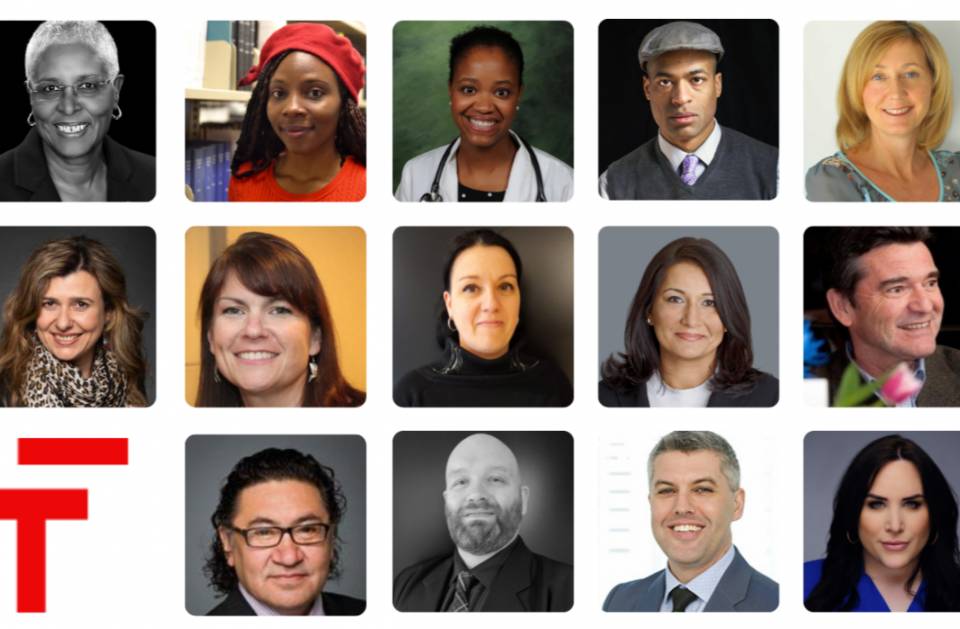 Members of the Advisory Committee on Diversity, from left to right:
First row:   
Mary Ann Chambers, Lydie C. Belporo, Magaly Brodeur, Randall Harp, Patti LaBoucane Benson 
Second row:
Margarida Garcia, Chair of the committee, Dawn Memee Lavell-Harvard, Caroline Leblanc, Poonam Puri, Bernard Richard
Third row:
Romeo Saganash, Darren (Daz) Saunders, Jamie Snook, Charlie Wall-Andrews