President's Message
This fall season was marked by a transition of hope and discovery, mirrored in our natural landscape's radiant mosaic of colors, but also in remarkable scientific progress and increasing worldwide collaboration to overcome the pandemic. This dynamic expansion of social connection and intellectual creativity also extended to the Foundation's most recent activities, the exceptional contributions of its members, and the growing sense of community among our Scholars, Fellows and Mentors. It is my great pleasure to describe some of these recent events at the Foundation, which were especially touching for us, both for the level of engagement we saw, and for the spirit of sharing, openness and deep reflection shown by our Scholars and emerging leaders.  
A memorable first gathering of the 2021 cohort
It is with great pride, and much gratitude, that I share with you the memorable event that we had the pleasure to experience together from October 12 to 15 in Quebec City, An Experiential Journey of Heritage in Quebec City: Stories of Language, Culture and Identity. This experiential activity brought together the 2021 cohort, selected last summer to pursue the scientific theme, "Language, Culture and Identity", over the next three years. Using this first gathering in Quebec City as a starting point, members of the cohort will explore the political, social and legal realities of language, while also considering its interrelationship with culture and identity, across generations, geographical boundaries, a plurality of voices, and moving shifts towards digital platforms.  
Language, culture and identity seen in an exceptional plurality of perspectives
Quebec City, by virtue of its location, its populations, its culture and its central role in the country's history, provided the ideal canvas for this first meeting on engaged leadership for the 2021 cohort. We were fortunate to be able to dive deeply into the theme, and to experience multiple languages, cultures, and identities, through the spaces we occupied, which played a major role in raising awareness, and creating new cultural and social alliances, as well as through aesthetical encounters, inspiring presentations and exchanges throughout our stay.
This immersive experience was truly an experiential journey through Quebec City's cultural and linguistic heritage, which began at the Hôtel-Musée des Premières Nations in Wendake, where we discovered the unique aspects of the Huron-Wendat Nation's culture and identity, followed by a session at the national Ekionkiestha' longhouse, where we had the honour of participating in workshops and visits that brought us right into the heart of the Nation's traditions and stories.
From there, we were transported into a totally different environment, with a stay at the Monastère des Augustines, the historic site of North America's first hospital. This historic haven of culture and well-being allowed us to immerse ourselves in the heritage stories of Quebec City's yesteryear, and to understand the major role played by religion in the construction of our collective vision and holistic health.
The three-day journey also included a community visit to hear stories from Indigenous Elders and guardians of the Innu and Huron-Wendat cultures, a caribou luncheon, an Indigenous language workshop, conferences given by representatives of community, private and public sectors, a panel of experts devoted to the flourishing of the French language culture, and even a surprise presentation from the mayor of Quebec City, Régis Labeaume.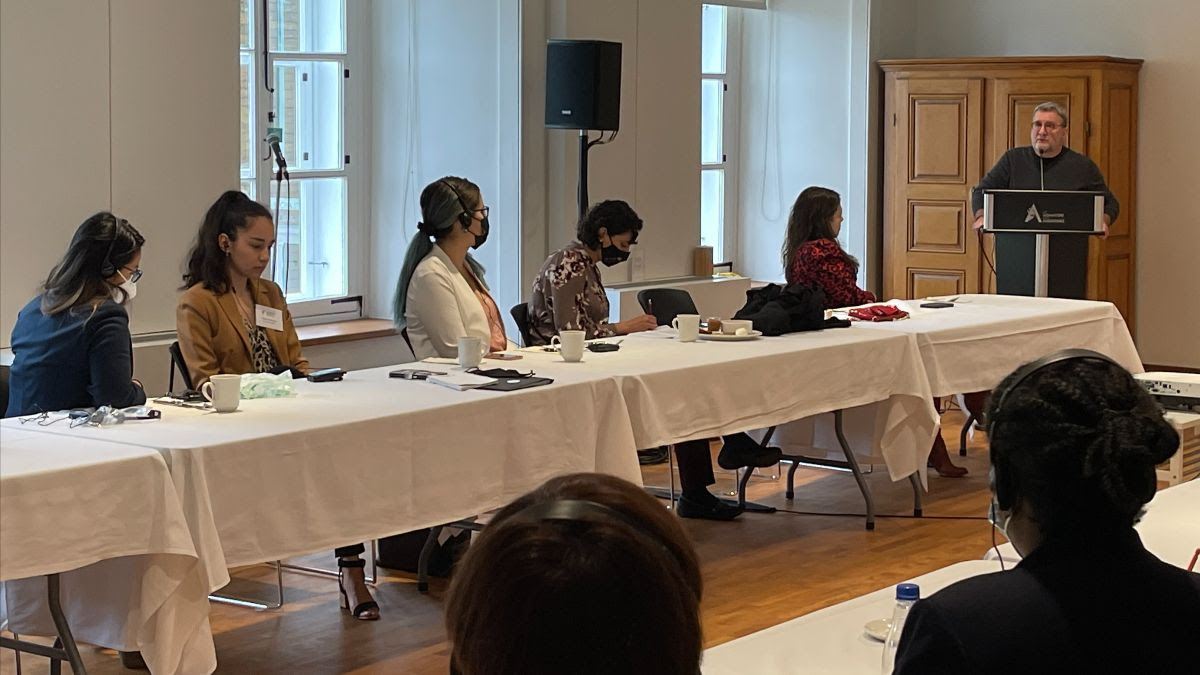 While our trip revealed the complexities of intellectual discourse in language matters, it also enabled the gathering of individuals from multiple trajectories, with diverse identities and cultures, and who are inspired by collective dreams. During this all-too-brief encounter, we experienced the richness of a plurality of world visions, belief systems and forms of knowledge. We closed this chapter with more questions than answers, which is always a good sign. How do we listen to one another and understand each other despite our differences? How can we embrace diverse ways of knowing, being, and doing? How can we create together? How can we collectively build a community in which we may individually recognize ourselves? How do we lead in a context of diverse world views and work together to cultivate an inclusive public imagination?
After the event…the learning continues
Our 2021 Fellow Stéphanie Chouinard, in collaboration with Denys Lelièvre, retired professor of literature, radio host and one of our panelists during this memorable stay, made quite a few people happy by creating a 100% francophone musical playlist for anyone wishing to expand their knowledge of French-language culture in Canada, or simply discover some homegrown talent. 
The following are some extracts shared by Dr.Chouinard in introducing this lovely initiative:
"After Thursday night's session, a few of you who are learning French (or are about to start learning French), indicated to me that Denys Lelièvre piqued your curiosity with his many references to francophone artists, especially musicians. One of the best ways to learn a language is definitely through the intermediary of its artists. I therefore thought, with Mr. Lelièvre's generous assistance, of offering you a playlist that may accompany you on your journey. You can find it here.
It is a compilation of music from francophone artists, mostly from Quebec but also more broadly from French-speaking Canada, who have made their mark in the period spanning the 1960s to the present. I also took the liberty of including two Indigenous artists from Quebec, Florent Vollant (one of the singers from the Innu group Kashtin) and Elisapie Isaac (Inuk). (…)  I hope this playlist will help spark your interest in our country's francophone culture and will enrich your learning journey."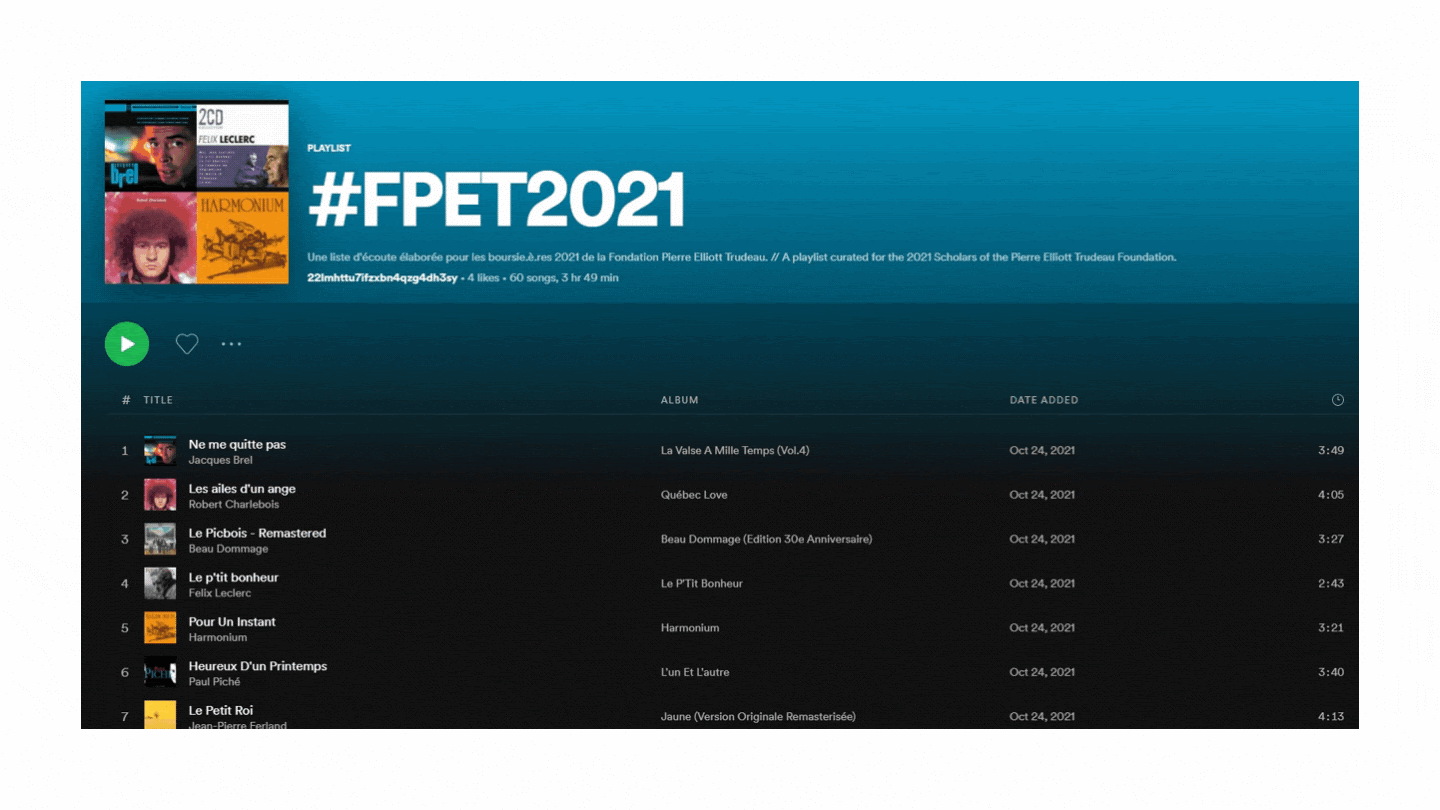 You can find the playlist here.
On behalf of the whole community, thank you Dr. Chouinard!
This first major community experience for the 2021 cohort allowed us to build the foundation for a warm, tangible and highly constructive collaboration. It is without a doubt that the cohort has developed a strong amicable bond! Some testimonials from the 2021 cohort: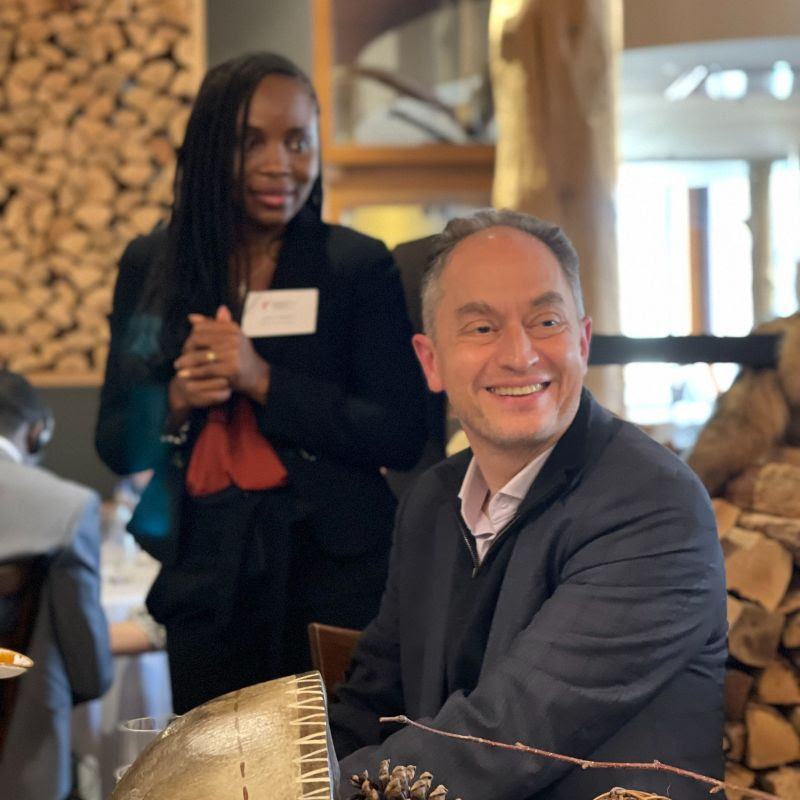 Lydie C. Belporo, 2021 Scholar: 

« I was truly touched by the personal stories, Indigenous history, and the experience of how these echoed with my own personal story. It was amazing to gain understandings on the importance of community, the importance of where you've come from, in order to better orient my own path and the person that I am meant to become. In that sense, I think I rediscovered myself through this event. In addition, I was surrounded by wonderful individuals which made this a most enjoyable journey. »

Emmanuel Kattan, 2021 Mentor:

« I am absolutely thrilled to join this magnificent team of Mentors, Scholars and Fellows, and to enter into a dialogue with them on the theme the Foundation has chosen this year, which seems to me to dive right at the heart of current concerns, that is, reflecting on [Language, culture and identity] at this crucial time when we are seeing increasing polarization in our societies. (…) Having an identity is not optional, it is not a luxury, it is a basic element of human existence; and the way in which Indigenous communities have been deprived of their identities, the way in which these identities have been harmed through the course of history, shows us to what extent identity is absolutely fundamental to our human existence.. »
Roxana Akhmetova, 2021 Scholar:

« This past week the [Foundation] created brave spaces where the fifteen 2021 Scholars as well as Fellows and Mentors explored a plurality of perspectives on political, economic and cultural histories of residential schools, Indigeneity and Francophonie in Québec and Canada. My highlight was spending a day at St-Léonard-de-Portneuf where Elder Elisabeth Ashini and Marie-Ève Fontaine spoke to us about the residential school system, the complexities of non-Indigenous truth and reconciliation efforts, and the importance of preserving native languages and maintaining roots to one's culture for many Indigenous communities. Drawing on these experiences made me reconsider how I approach discussions on reconciliation and how I approach these discussions with other immigrants.(...)
Diversity is what unites us all. Thank you, Tiawenhk, Tshinashkumitin and thank you to the individuals and communities who shared their knowledge with us for this engaged leadership experience.»
Prativa Baral, 2021 Scholar:
María Juliana Angarita, 2021 Scholar:
---
The 2022 Scholarship competition is well underway
The application period for 2022 Scholarships was launched on October 19, and more than 700 individuals have already used our online platform to initiate their applications! Once again, this year, candidates can submit their application packages to the Foundation directly. As well, we held information sessions in November for candidates and for university officials in Canada and internationally to inform them about our new procedures, to update them on our programming and to answer any questions they may have. We had more than 500 participants! We also continue to count on all of you to share the word about the competition with those around you, and to encourage tomorrow's emerging leaders to join our wonderful community! We are accepting application packages until December 21 at 5 p.m. EST. For more information, please visit the Become a Scholar page on our website.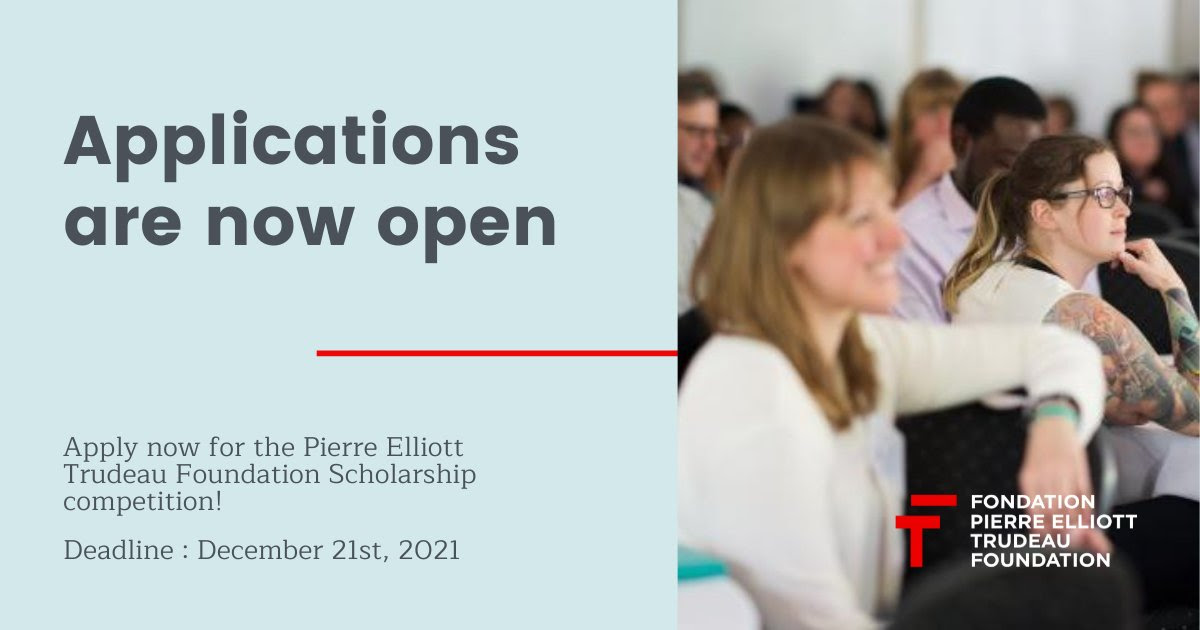 ---
New Application and Nomination Review Committee for 2022
With my full appreciation, I would like to highlight the exceptional contributions of the Application and Nomination Review Committee (the "ANRC") members who so generously agreed to actively participate in the selection process and make recommendations on our Scholar, Fellow and Mentor candidates for 2022. There is always such pride in seeing the growing and committed engagement of our community, and their contributions to the Foundation's success! 
With great pleasure, I present to you the ANRC for 2022: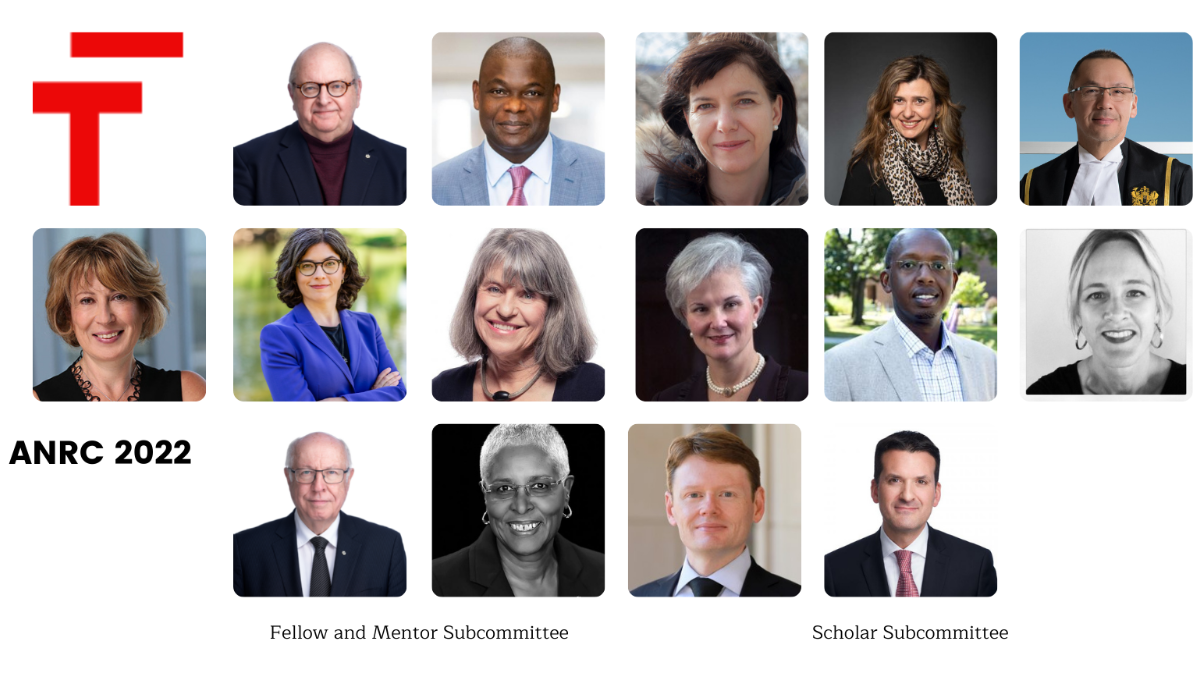 Chair of the 2022 ANRC: 

Mona Nemer, Chief Science Advisor to Canada

Fellow and Mentor Subcommittee:

Dyane Adam - Vice-Chair of the Board of Directors and 2008 Mentor
Thomas Axworthy - Member of the Foundation
Mary Anne Chambers - 2018 Mentor
John English - Member of the Foundation
Claire Trottier, Philanthropist and scientist
Sanni Yaya - Director

Scholar Subcommittee:

The Honourable Paul Favel, Federal Court Judge
The Honourable Myra Freeman - Director
Margarida Garcia - 2004 Scholar
Ginger Gibson - 2003 Scholar
Jennifer Hall, Executive Director of the Yukon Foundation
Alain-Désiré Nimubona - 2004 Scholar
Peter Sahlas - Member of the Foundation and Director
Pierre-Hugues Verdier - 2006 Scholar
---
Global Heroes!
This is a first for us: we have decided to publish an advertorial in the December 2021 edition of Global Heroes magazine, which will also be included in the Toronto Star on December 9 (today) and in the Globe & Mail and the National Post on December 10. This piece describes our 2021 Scholars and their undeniable potential, as engaged leaders, to become tomorrow's "Global Heroes".

You can read the article here.
---
Looking forward to our upcoming months together!

Pascale Fournier
President and CEO