Emergence Webinar: The COVID-19 pandemic's implications for First Nations, Inuit, and Métis communities in Canada
As recognized by Dr. Theresa Tam, Canada's chief public health officer, First Nations, Inuit, and Métis communities across the country are among the most vulnerable to COVID-19 due to long-standing social inequities, including the lack of access to health-care services and clean water in many rural reserves; the overcrowded living conditions on First Nations reserves; and the higher rates of problematic health conditions in these communities. The COVID-19 crisis is exposing these vulnerabilities and calls into question one-size-fits-all recommendations of public authorities, which may be very difficult or impossible to implement for First Nations, Inuit, and Métis people.
In this context, and as provinces undergo progressive deconfinement, some First Nations communities across the country have put in place road checks or blockades over the roads and other gateways to their territory in order to avoid the spread of the virus to their community. In Canada's various jurisdictions, have public authorities been responsive to the special needs of these populations and the requests of community organizations who represent First Nations, Inuit, and Métis communities? Are the latter sufficiently included in the decision-making and planning of provincial governments with respect to the pandemic? How will the relationship between First Nations, Inuit, and Métis peoples and Canada emerge from COVID-19?
This third webinar of the Emergence series, moderated by Robert Steiner (2019 Mentor) and our special guest Memee Lavell-Harvard (2003 Scholar), welcomes panelists Romeo Saganash (2005 Mentor) and Sophie Thériault (2003 Scholar), with closing remarks from Sébastien Brodeur-Girard (2016 Scholar) for the French portion; and, the Honourable Patti LaBoucane-Benson (2004 Scholar) and the Honourable Elizabeth Dowdeswell (2004 Mentor) as panelists, with closing remarks from Jamie Snook (2017 Scholar) for the English portion. 
Thursday, July 2, 2020
French: 10:30 a.m. - 11:00 a.m.
Break:   11:00 a.m. - 11:30 a.m.
English: 11:30 a.m. - 12:00 p.m.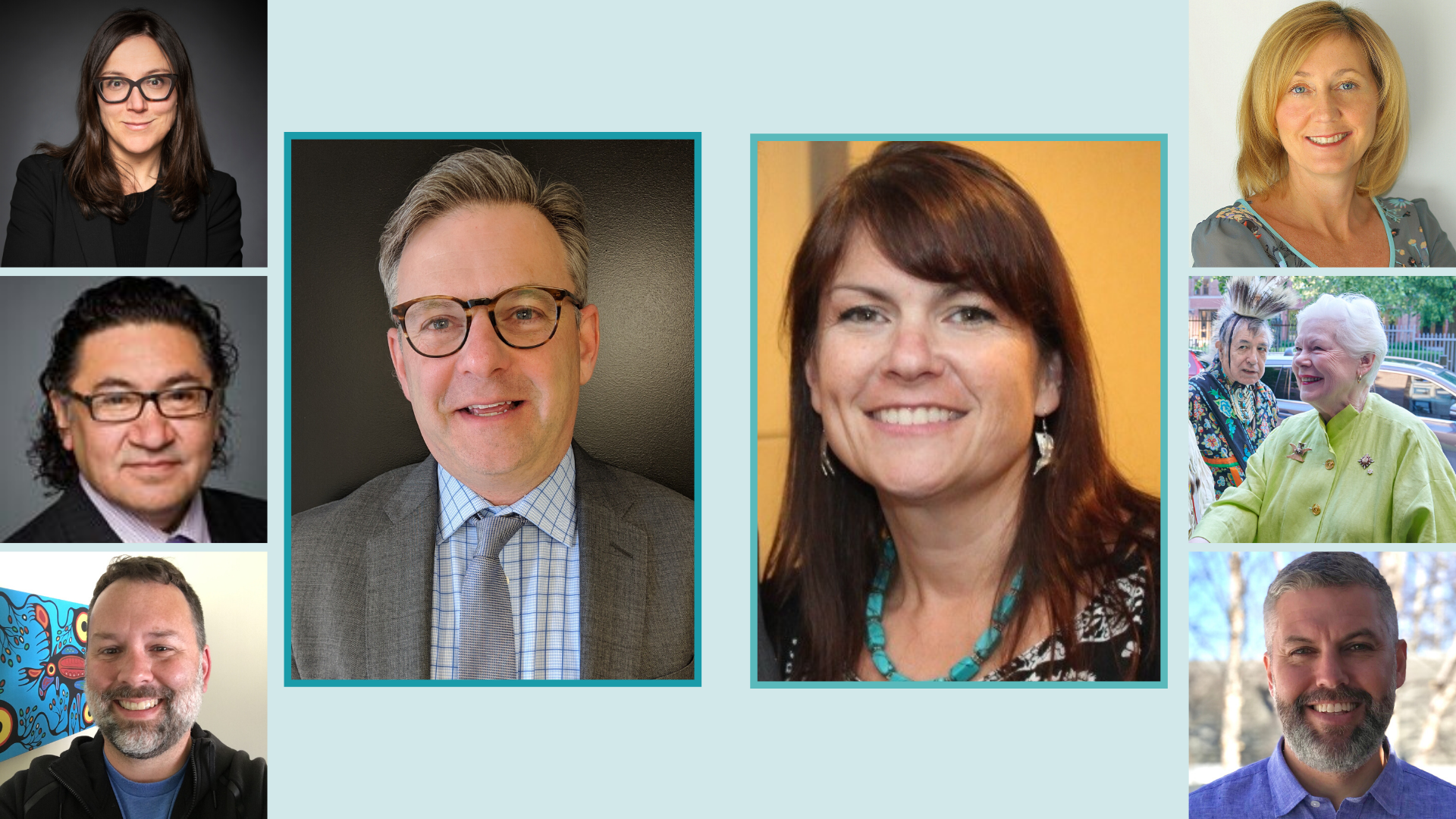 French session
Romeo Saganash
Romeo Saganash (2004 Mentor) was born on the territory of the Cree Nation of Waswanipi in Northern Quebec. His career spans nearly 40 years promoting and fighting for the rights of Indigenous peoples. From 2011 to 2019, he was a federal Member of Parliament, representing the constituency of Abitibi-Baie-James-Nunavik-Eeyou, under the colors of the New Democratic Party.
Sophie Thériault
Sophie Thériault (2003 Scholar; member of the Executive Committee of the Alumni Network) is a professor and Vice-dean (Academic) in the Faculty of Law, Civil Law Section, at the University of Ottawa. She is interested in social, environmental, and postcolonial justice for Indigenous peoples.
Sébastien Brodeur-Girard
2016 Scholar Sébastien Brodeur-Girard will offer closing remarks. His research at the School of Indigenous Studies of l'Université du Québec en Abitibi-Témiscamingue (UQAT), where he is a professor, aims to promote a better expression of Indigenous governance in a context of self-determination, notably through the revitalization of Indigenous legal traditions.
English session
The Honourable Patti LaBoucane-Benson
Senator Patti LaBoucane-Benson (Alberta, Treaty 6 Territory) is the author of The Outside Circle. Based on her doctoral studies, the graphic novel tells the story of colonization, historic trauma, healing, and reconciliation through the lens of an impoverished Cree family from Edmonton's inner city.  Dr. LaBoucane-Benson is a national and international lecturer and trainer in areas including historic trauma-informed service delivery, as well as the transformation of child welfare and correctional services into spaces that build individual, family and community resilience.
The Honourable Elizabeth Dowdeswell
As Lieutenant-Governor of Ontario, Ms. Dowdeswell is committed to reconciliation and attempts to engage frequently with representatives of Indigenous communities by honouring the Crown's foundational relationship with them, ensuring Indigenous representation at events wherever possible, and creating opportunities for Indigenous and non-Indigenous people to come together in dialogue.
Jamie Snook
2017 Scholar and English commentator  - Jamie is an advocate for self-determination in all aspects of Indigenous life, including locally-led research. The global pandemic has provided the opportunity to witness how Indigenous communities have exerted leadership and sovereignty by creating locally-appropriate and culturally-relevant responses to COVID-19. Through examples from Inuit Nunangat (Inuit Homelands), particularly from his home in Labrador, Jamie will highlight the ways in which Inuit have developed strength-based approaches to support community health and wellbeing based in science and evidence, yet grounded in Inuit culture, values, and lands and waters.