Emergence Webinar: COVID-19 and the Arts
Canada's arts sector has been deeply disrupted by the COVID-19 pandemic, happening at a time when the sector was already under significant pressure financially as it transitions toward a more digitized, globalized and diverse ecosystem. Canadian artists have come to represent important virtual "gathering points" during confinement. Museums are rethinking how they will function in an increasingly virtual environment. However, the economic impact triggered by the pandemic has exposed some of the sector's systemic vulnerabilities and even Canadians' marginalized position in cyberspace. How will Canada's arts communities and industries emerge from COVID-19?
The fourth webinar of the series Emergence welcomes panelists Nathalie Bondil (2018 Mentor) and Patrice Sauvé (2020 Mentor), with closing remarks from Patricia Bérubé (2019 Scholar) for the French portion; and, Sara Angel (2012 Scholar) and Steven Loft (2010 Fellow) as panelists, with closing remarks from Diane Roberts (2019 Scholar) for the English portion.
Thursday, July 16, 2020
French: 10:30 a.m. - 11:00 a.m.
Break:   11:00 a.m. - 11:30 a.m.
English: 11:30 a.m. - 12:00 p.m.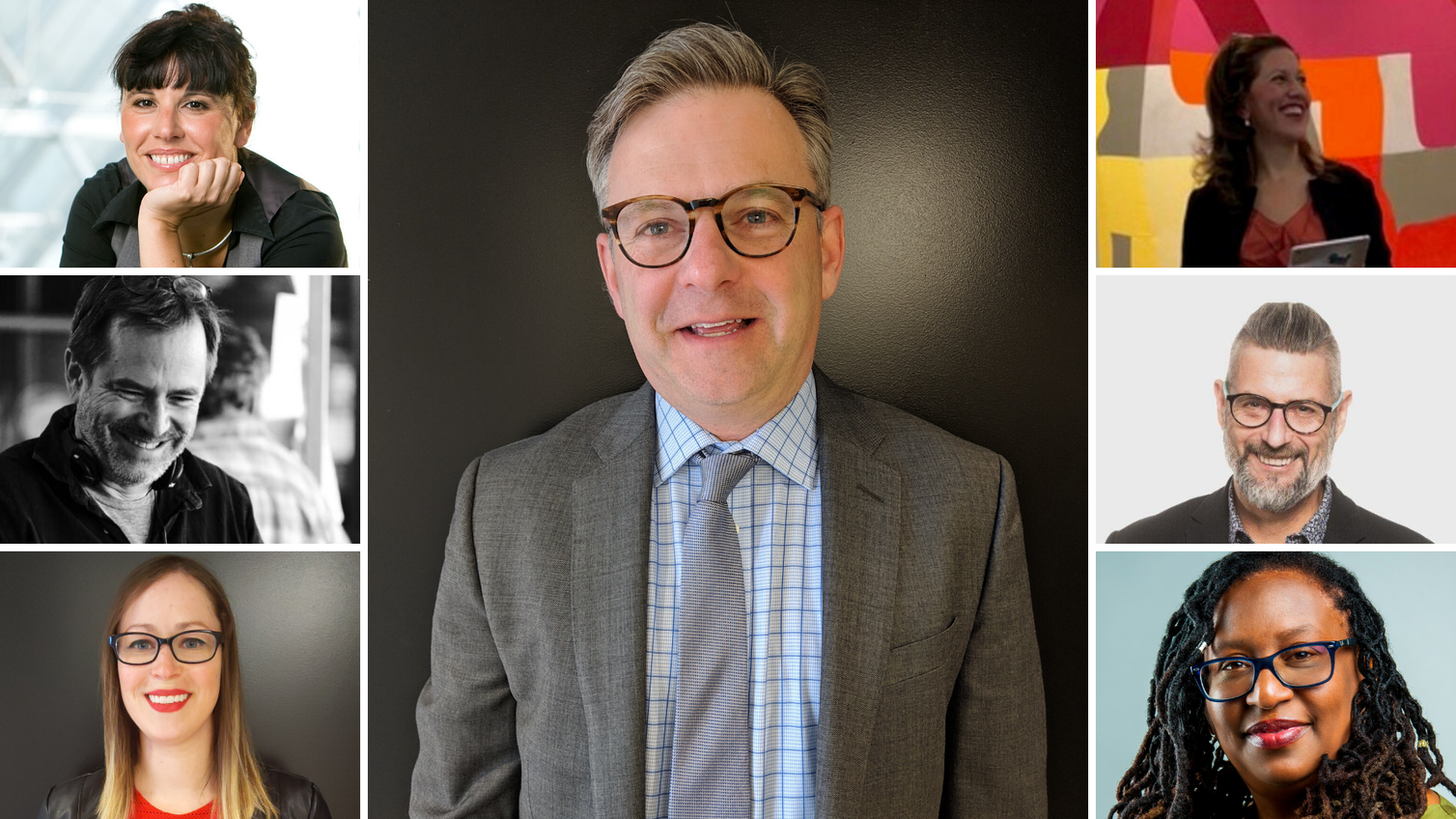 2019 Mentor and Emergence host Robert Steiner is Director of the Dalla Lana Fellowship in Global Journalism at the Dalla Lana School of Public Health Sciences at the University of Toronto. His career in journalism included writing as a global finance correspondent for The Wall Street Journal with postings in New York, Hong Kong and Tokyo. He has won two Overseas Press Club awards, the Inter-American Press Association Award, and was a finalist for the Pulitzer Prize. Robert Steiner received his MBA from the Wharton School of Business at the University of Pennsylvania, after which he worked as a business strategy executive. He has also served in a number of strategic positions in Canadian politics.
French Session
Nathalie Bondil
As Director and Chief Curator of the Montreal Museum of Fine Arts and Vice-Chair of the Canada Council for the Arts, Nathalie Bondil is a global leader on the role museums play for our collective social and therapeutic well-being. She also sits on the COVID-19 Task Force Committee of the Canadian Art Museum Directors Organization and is a member of the Pierre Elliott Trudeau Foundation's COVID-19 Impact Committee.
Patrice Sauvé
Patrice Sauvé is a television and cinema director. His latest production was stopped in the middle of filming by the COVID-19 epidemic. The pandemic profoundly affects his environment, his community, his colleagues, and his friends. Each isolated day brings its own set of questions. Among them: can our environment reinvent itself while remaining independent of social and political diktats? Should digital technology now be seen as the only creative platform or a transmission belt for other forms of expression? And the gains, so fragile, will they survive?
Patricia Bérubé
2019 Scholar Patricia Bérubé is interested in the question of cultural accessibility in museums and in the evolution of the concept of "public". She works specifically in collaboration with under-represented visitors of museums, either visually impaired or blind, in order to create tactile translations of painted works.
English Session
Sara Angel
Dr. Sara Angel is the Founder and Executive Director of the Art Canada Institute at the University of Toronto, recognized as the country's leading initiative in making Canadian art accessible to a twenty-first century audience by digitizing and democratizing the nation's visual cultural heritage.
Steven Loft
Steven Loft is a Mohawk of the Six Nations with Jewish heritage. He is currently the Director of the Creating, Knowing and Sharing: The Arts and Cultures of First Nations, Inuit and Métis Peoples program with the Canada Council for the Arts. A curator, scholar, writer and media artist, in 2010 he was named Trudeau National Visiting Fellow at Ryerson University in Toronto.
Diane Roberts
Diane Roberts is a PhD candidate in Interdisciplinary Studies at Concordia University in Montreal, a 2019 Pierre Elliott Trudeau Foundation Scholar and a Joseph-Armand Bombardier Canada Graduate Scholarship award holder. She is the founder of the Arrivals Legacy Project (www.arrivalslegacy.com) and has been the lead workshop facilitator for the past 16 years. The roots of storytelling and multi-disciplinary art forms (mixing of ritual song, dance, storytelling, live art and theatre) drive her arts practice as a director dramaturg and cultural animator.