Emergence Webinar: COVID-19 and Gender
The gendered dimensions of the COVID-19 pandemic have received relatively little attention in public discussions. While men appear more likely to die from COVID-19, women face greater danger from confinement and lockdowns due to a rise in domestic violence. As well, women are disproportionately represented in the ranks of health care workers, especially front-line workers. Women may also bear a greater burden stemming from school shutdowns through their involvement in childcare and home schooling, and from travel restrictions in the context of migrant labour. Black and Indigenous women are also disproportionally affected by the pandemic.
What discriminatory gender practices have been witnessed in COVID-19 responses?
What would a gender-based analysis of the socio-economic impacts of COVID-19 reveal?
Some say we need to channel the lessons of the pandemic and impose new rules for our economic systems, benefitting women whose labour is often invisible, in order to create a more equitable society. What would that entail?
The fifth webinar in the series Emergence welcomes panelists Nathalie Des Rosiers (2020 Mentor) and Vardit Ravitsky (2020 Mentor), with closing remarks from Magaly Brodeur (2009 Scholar) for the French portion; and, Sophie Pierre (2017 Mentor) and Cecilia Benoit (2018 Fellow) as panelists, with closing remarks from Daniel Del Gobbo (2017 Scholar) for the English portion. 
Thursday, July 23, 2020
French: 10:30 a.m. - 11:00 a.m.
Break:   11:00 a.m. - 11:30 a.m.
English: 11:30 a.m. - 12:00 p.m.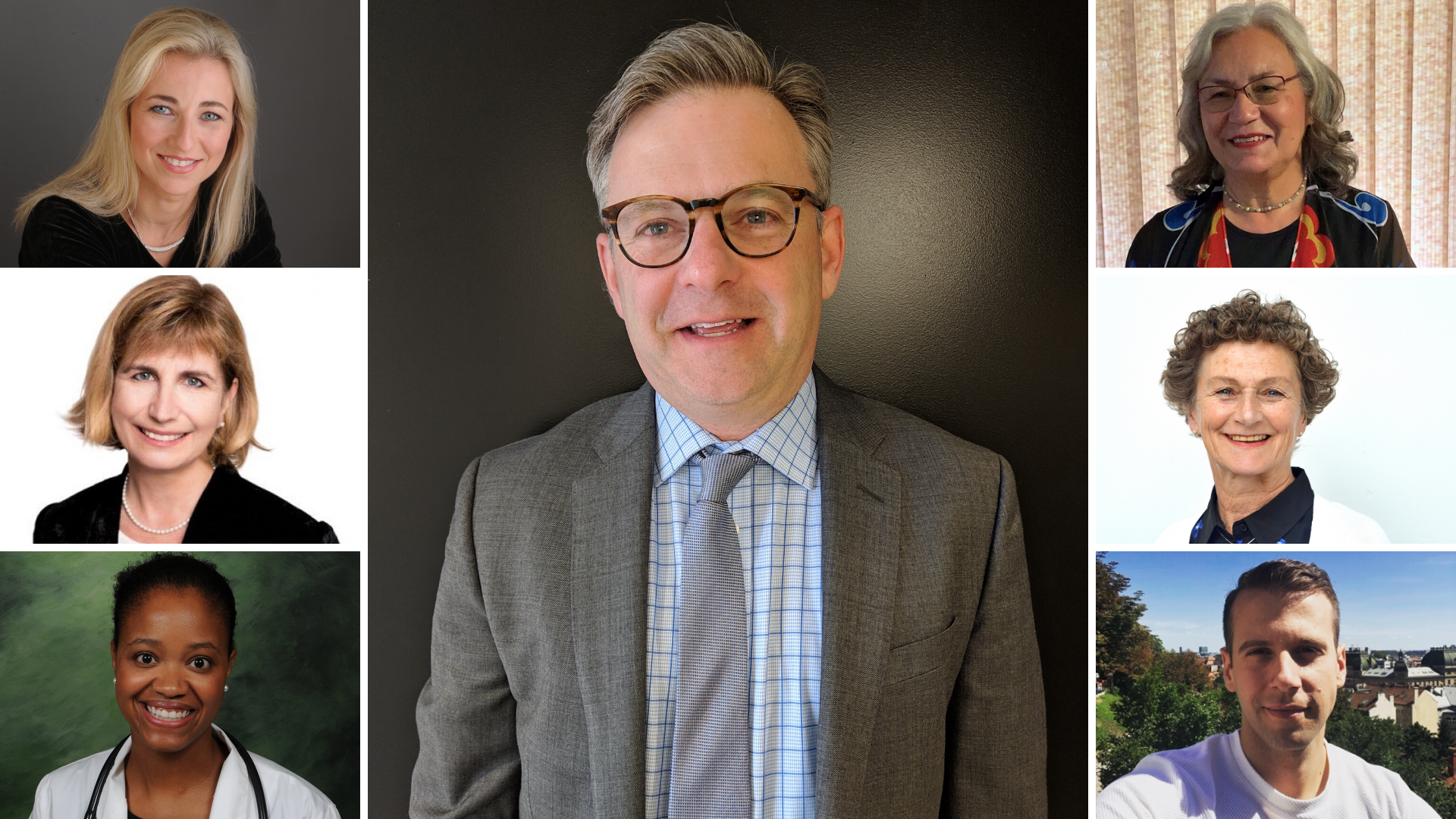 2019 Mentor and Host  - Robert Steiner is Director of the Dalla Lana Fellowship in Global Journalism at the Dalla Lana School of Public Health Sciences at the University of Toronto. His career in journalism included writing as a global finance correspondent for The Wall Street Journal with postings in New York, Hong Kong and Tokyo. He has won two Overseas Press Club awards, the Inter-American Press Association Award, and was a finalist for the Pulitzer Prize. Robert Steiner received his MBA from the Wharton School of Business at the University of Pennsylvania, after which he worked as a business strategy executive. He has also served in a number of strategic positions in Canadian politics.
French session
Nathalie Des Rosiers
Concerned about issues of social justice and violence against women for decades, Nathalie Des Rosiers is the author, with Louise Langevin and Marie-Pier Nadeau, of L'indemnisation des victimes de violence sexuelle et conjugale (2012, Éditions Yvon Blais, Walter Owen Prize 2014). She initiated various private bills in the Ontario Legislature to improve the Ontario Human Rights Code.
Vardit Ravitsky
Vardit Ravitsky is Full Professor of Bioethics at the University of Montreal and President of the International Association of Bioethics. She is Co-Chair of the "McConnell-University of Montreal Research-Creation Chair on Violence and Maternity: Free Women's Bodies and Speech" and co-investigator on the project "Pregnancy in confinement", a participatory research-creation project on the experience of pregnancy during COVID-19. She is a 2020 Pierre Elliott Trudeau Foundation Fellow and chairs the Foundation's COVID-19 Impact Committee.
Magaly Brodeur
2009 Scholar and commentator of the French session - Magaly Brodeur is an assistant professor in the Department of Family and Emergency Medicine at l'Université de Sherbrooke. Her research focuses on public health policies on the front line. In the context of the current crisis, she is a medical consultant for the Canadian Red Cross as part of their work in Quebec as well as a medical consultant within the COVID-19 team of experts at the Direction de la santé publique de l'Estrie. Her research on the psychosocial impacts of COVID-19 was funded by the FRQ-MEI-MSSS.
English session
Cecilia Benoit
2018 PETF Fellow and 2020 recipient of the Killam Prize for Social Sciences, Cecilia Benoit sees gender as a fundamental determinant of economic and social inequality. She is currently networking with outreach organizations to mobilize sex workers, who are over-represented by women and people of Indigenous and sexual minority backgrounds. These people being excluded from government social programs and recent emergency financial responses, she argues for a special government crisis fund to help sex workers keep afloat during the Covid-19 pandemic and, ultimately, for the decriminalization of their work and guaranteed occupational and social rights.
Sophie Pierre
First elected Chief of 'Aqam (St. Mary's Indian Reserve) in 1978, Sophie Pierre experienced firsthand the constant challenge of having her voice heard as an Indigenous woman leader in Canada. In times of deep stress, it is most critical to listen to the solutions offered by Indigenous women everywhere.
Daniel Del Gobbo
2017 Scholar and commentator of the English session - Daniel's work is driven by the need to expose the ways that power and privilege are distributed unequally in our society, often along gender- and sexuality-based lines, through legal processes. Building on his prior experience as a litigation lawyer and campus sexual health educator, Daniel's research considers the role that restorative justice should play in addressing the problem of campus sexual violence in Canada.