The Path to Engaged Leadership Starts Here
The Pierre Elliott Trudeau Foundation is thrilled to announce that 36 outstanding doctoral candidates have been selected as finalists for our 2021 Scholarship and Engaged Leadership program. More than 600 remarkable PhD researchers from across Canada and around the world came forward to apply for our unique program that offers not only generous research funding, but a unique journey toward becoming an Engaged Leader with impact.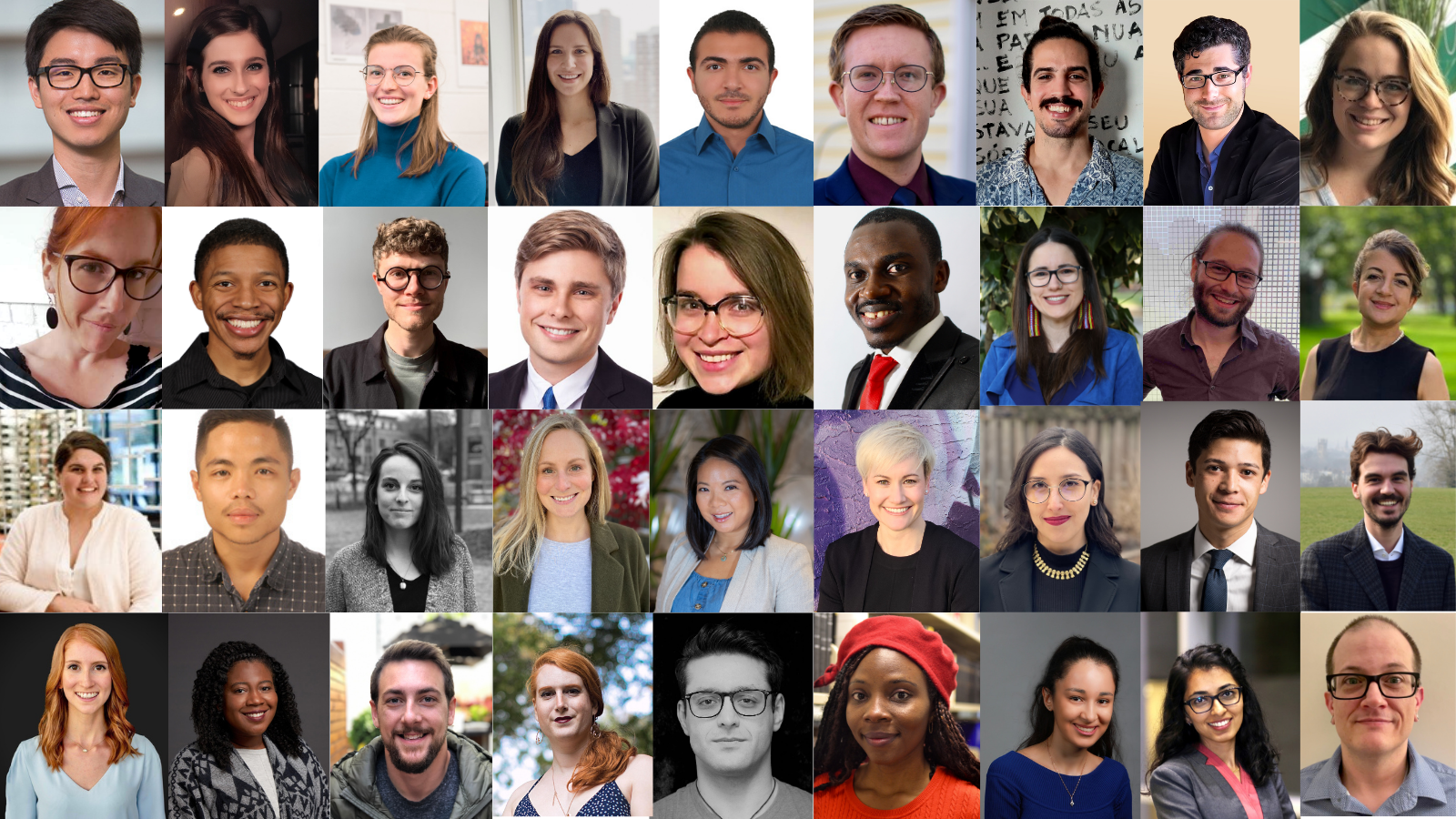 For the first time in many years, candidates for our three-year leadership program and doctoral scholarship were invited to apply directly to the Foundation rather than requiring a nomination from their universities. This allowed greater accessibility for worthy candidates from across the country and beyond.
These 36 outstanding individuals have demonstrated their commitment to excellence, and their drive to become Engaged Leaders who embrace a plurality of perspectives. As we approach the final stage of our rigorous selection process, each of our finalists should feel proud to have successfully distinguished themselves among some of the most accomplished doctoral candidates in the social sciences and humanities from around the world.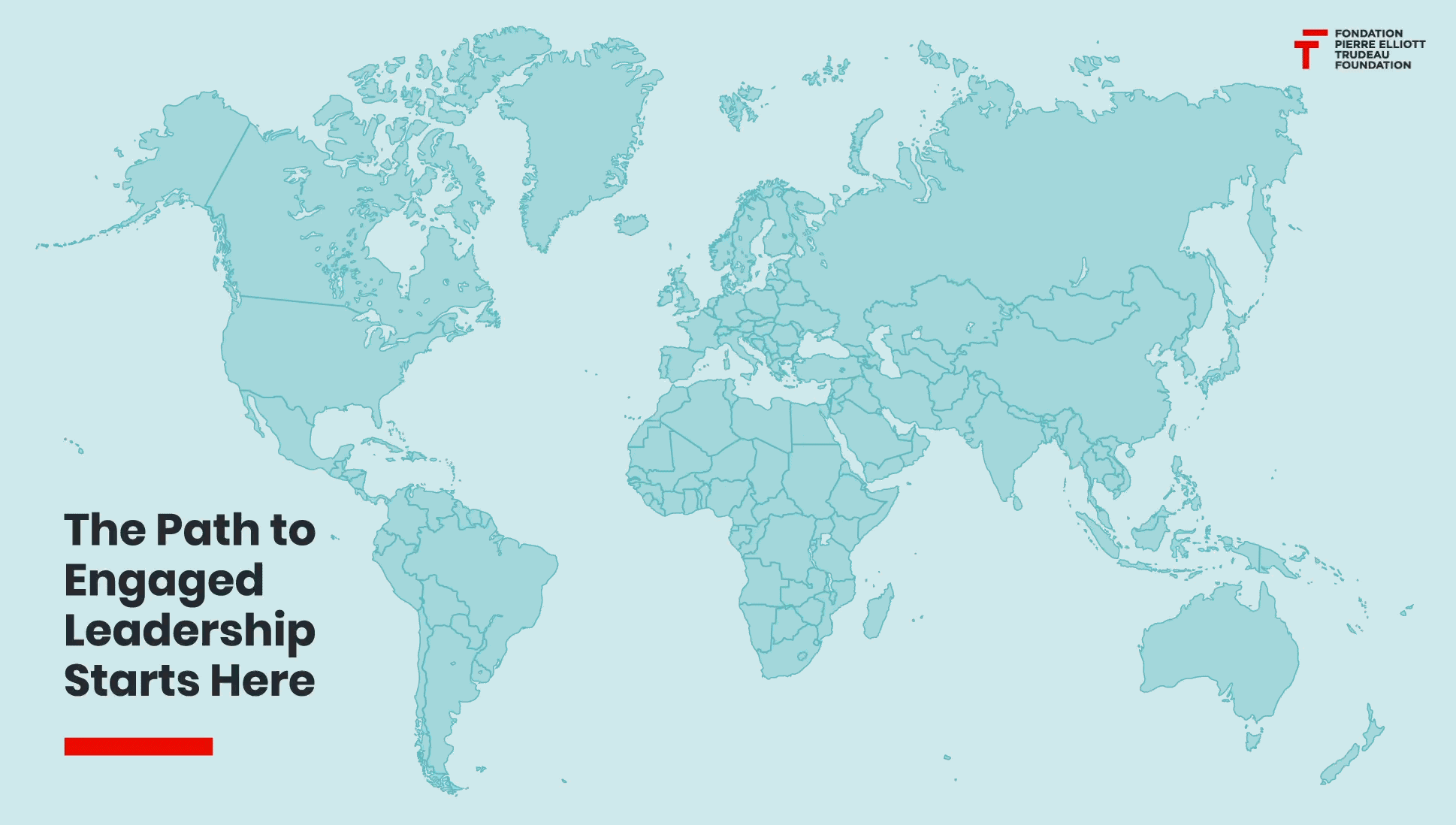 Ultimately, a limited number of candidates demonstrating the highest level of academic excellence, plurality of perspectives, leadership, and agility will be chosen as Pierre Elliott Trudeau Foundation Scholars (up to 16 in 2021). This year's Scholars will embark on a three-year journey during which they will participate in our unique leadership curriculum, Building Brave Spaces, built on our Six Key Leadership Concepts:
Diversity 
Communication & Knowledge Sharing 
Audacity & Resilience 
Creativity & Innovation 
Collaboration 
Duty of Service 
The Foundation will pursue this year's selection process in the coming weeks as our selection committee, the Application and Nomination Review Committee, conducts interviews with finalists before recommendations are made to our Board of Directors who have the responsibility to appoint our Scholars.
The Foundation's mission is to support our Scholars as they grow into bold, forward-looking, Engaged Leaders who are equipped to address the emerging challenges of our time.
Congratulations to the 36 finalists:
Noah Adams (University of Toronto) 
Roxana Akhmetova (University of Oxford) 
Florence Ashley Paré (University of Toronto) 
Monique Auger (University of Victoria) 
Prativa Baral (Johns Hopkins University) 
María Juliana Angarita Bohórquez (Université du Québec à Montréal) 
Lydie C. Belporo (Université de Montréal) 
Bianca Bondi (York University) 
Robert Burroughs (University of New Brunswick) 
David Carpentier (University of Ottawa) 
Christopher John Chanco (McGill University) 
Étienne Cossette-Lefebvre (University of Toronto) 
Anick Desrosiers (McGill University) 
Erin Dobbelsteyn (University of Ottawa) 
Marcos Freitas (University of Ottawa) 
David Grant-Poitras (Université du Québec à Montréal) 
Raphaël Grenier-Benoit (University of Oxford) 
Roojin Habibi (York University) 
Kylie Heales (University of Alberta) 
Jasmine Cassy Mah (Dalhousie University) 
Deanna Matthews (Western University) 
Bryon Maxey (University of Toronto) 
Jamie Michaels (University of Calgary) 
Coline Moreau (University of Ottawa) 
Roland Nadler (University of British Columbia) 
Kowan O'Keefe (University of Maryland, College Park)  
Joshua Okyere (University of Manitoba) 
Annie Passalacqua (Polytechnique Montréal) 
Isabelle Roberge-Maltais (HEC Montréal) 
Chanelle Robinson (Boston College) 
Haitham Shoman (McGill University) 
Rémi Thériault (Université du Québec à Montréal) 
Alexandra Walters (Queen's University) 
Vincent Wong (York University)  
Cristina Wood (York University) 
Tara Zammit (King's College London)