International Day of Charity
September 5, 2020, marks United Nations International Day of Charity, a day which draws attention to several themes and values that are central pillars of the Pierre Elliott Trudeau Foundation, including Community, Volunteerism, and Responsible Citizenship. In the time of COVID-19 and its impacts on the most marginalized, these themes have become more important than ever. The charitable engagement of the members of the Foundation in a broad range of sectors is a testament to the importance of this international day.
Not only does the Foundation recognize the importance of giving back to one's community, volunteerism is a centrepiece of its leadership development program. The Foundation's Volunteerism Policy, adopted in May 2019, upholds that volunteerism and community-building activities are a responsibility for Engaged Leaders.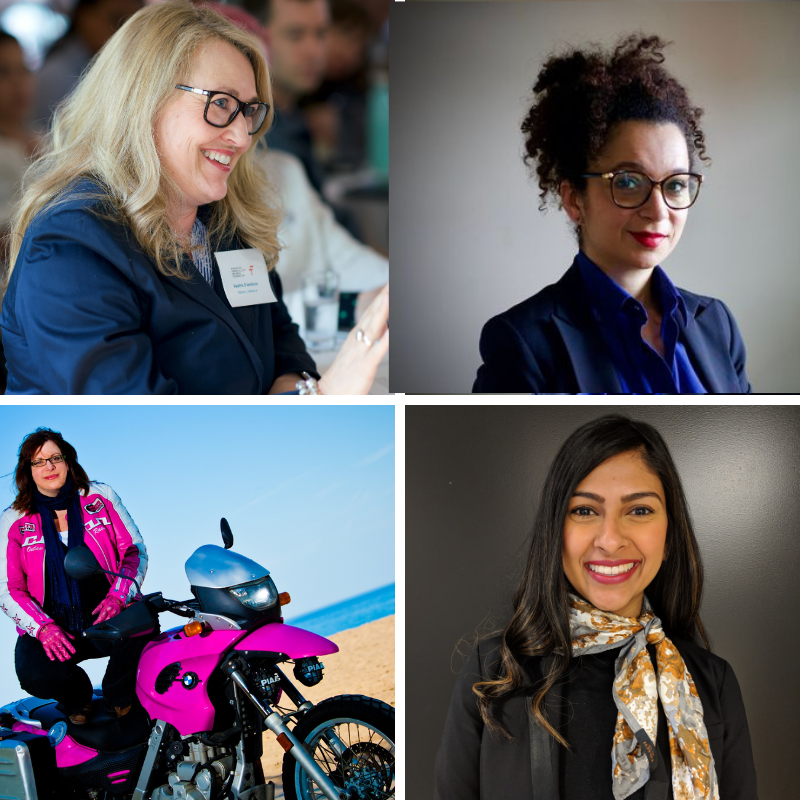 Pauline d'Amboise, 2017 Mentor and Secretary General and Vice-President Governance and Sustainable Development at Desjardins Group, believes that the values of generosity and charity which have helped shape Canada need strong leadership in order to continue and grow.
"However, these values should not be taken for granted at a time when biased information circulates on social media platforms, where many only read the titles of published articles and where groups have an advantage in generating fear and mistrust of the other."
Pauline D'Amboise adds that "fundamentally, Canadians are open to the world and value peace and generosity. There are many examples of this in all sectors. In order for them to continue to make our country shine, anyone in a leadership position is called upon to consciously translate these values into words and deeds and to set up measurable objectives so that their actions have a real impact on communities."
According to 2020 Scholar Carole Boulebsol, who is involved with various community organizations in the prevention of violence against women, the portrait of homeless women is of particular concern:
"According to several feminist speakers with whom I have spoken to in recent weeks, homeless women are among the largely forgotten subjects in the discussions and interventions in the context of a pandemic (accessibility, hygiene, safe spaces). This context confirms, once again, the importance of documenting in depth the sources and the discriminatory effects on women while taking into account the different social positions they occupy."
Lia Grimanis is a 2019 Mentor and Founder and CEO of Up With Women, a growing registered charity dedicated to helping recently homeless and at-risk women build sustainable, prosperous careers and businesses with the aim of permanently exiting poverty. We asked her if she witnessed any gestures or actions that gave her hope for the future. Here is what she had to say:
"We've witnessed so many incredible women kick into high gear in the face of the pandemic announcement, band together, and bounce back with extraordinary success. In fact, more women in our program have been getting jobs and keeping them during this crisis than before. The average annual income also rose, from $12,500/year before COVID to $14,936. Intra-COVID evaluation results also show 87% of our clients reporting greater confidence and progress toward achieving goals. Not what you would imagine you would see in a crisis, but not at all surprising in the context of survivors."
Laxmi Parthasarathy is a 2019 Mentor and the COO of Global Press, a media organization that trains and empowers local journalists around the world. Laxmi notes that her organization takes an intersectional approach, which leads to a different form of storytelling, deeply rooted in their journalist's lives, backgrounds, and communities.
"Race, socioeconomics, immigration status—these are all mechanisms that impact one's identity and experiences with discrimination and social injustices. In journalism for example, the reporter and their experiences are bound to impact their approach to a story. At Global Press, 100% of our reporters are female, but their diversity across race, language, socio-economic status, geography, offer us unprecedented access to communities and perspectives we would not hear from otherwise. The context and nuanced analysis that many of these diversity measures offer are assets to our newsroom. Similarly, other sectors working on systems changing solutions to social injustices will need to look across various barriers and reflect on solutions that are more holistic by taking an intersectional approach."
United Nations International Days are occasions to educate the public on issues of concern, to mobilize political will and resources to address global problems, and to celebrate and reinforce the achievements of humanity.