Spaces of Engaged Leadership: Human Rights

From Research to Impact will be composed of two kinds of events: Emergence & Spaces of Engaged Leadership. On alternating weeks, 2019 Mentors and Fellows will continue our leadership training program through our Spaces of Engaged Leadership, designed for community members only. These Mentor-led or Fellow-led presentations may be in the form of interactive workshops or roundtable discussions. 
Leading Canada's human rights response to the COVID-19 pandemic

Governments at all levels have moved with exceptional speed to slow the spread of COVID-19. While the COVID-19 outbreak is creating challenges for everyone in our society, it is particularly difficult for those living in vulnerable circumstances. People living in poverty, women and children fleeing domestic violence, people living in shelters, on the street or at risk of homelessness, people with disabilities or those with health conditions, people with mental health issues, older people living alone or in institutions, and people in correctional institutions must not be forgotten or ignored. The rise of racism since the start of the pandemic is also deeply concerning. This is both an issue of public safety and fundamental human rights. Equality, dignity and respect must remain at the centre of our advocacy efforts. Human Rights Commissions across Canada are finding new and different ways to collaborate, communicate and continue to do our important work. This engaged leadership session will provide an opportunity to discuss: What are the most pressing human rights issues arising from this health crisis? How should decision-makers respond to meet these challenges?  What advice can we offer about leading an organization during a time of crisis? 
Save the date: Thursday June 25, 2020
1:00 - 2:00 p.m. EDT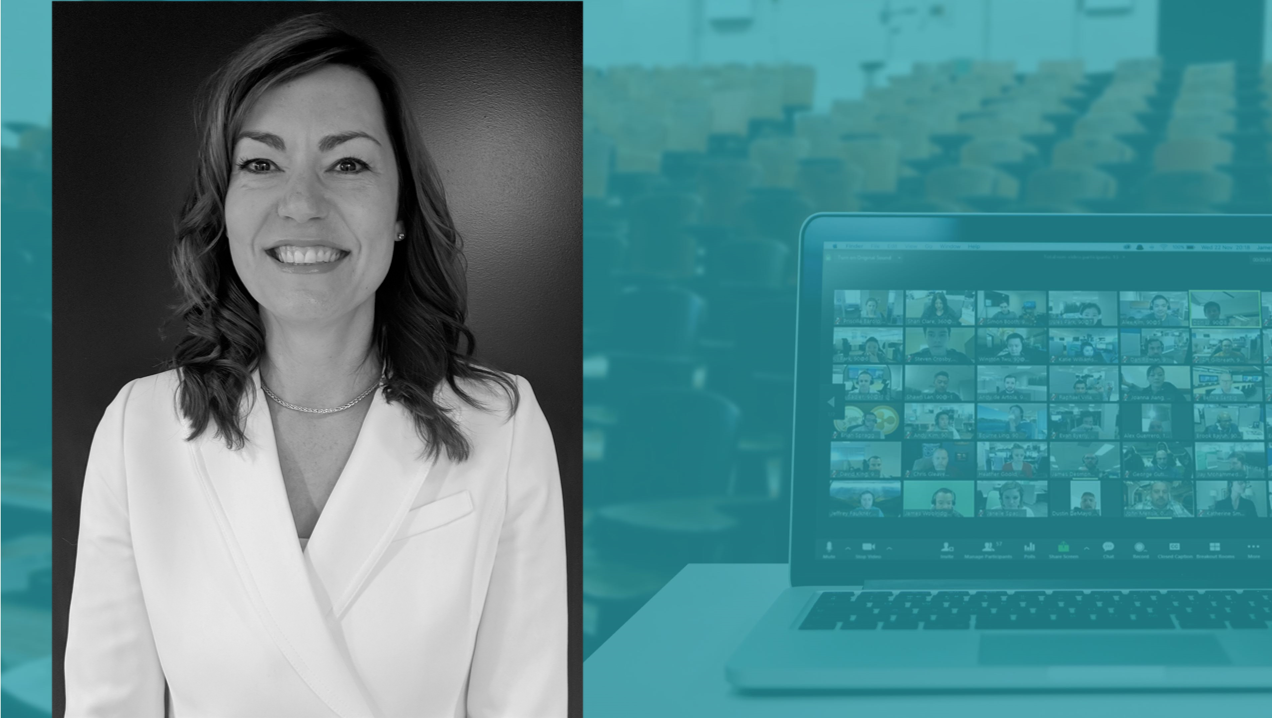 Hosted by 2019 Mentor Christine Hanson
Christine Hanson is the CEO of the Nova Scotia Human Rights Commission. She was appointed Chair of the Canadian Association of Statutory Human Rights Agencies in 2019. Prior to returning to Nova Scotia, Christine worked as an international lawyer and diplomat in a variety of roles with Global Affairs Canada. 
Panelists:
⭐ Marie-Claude Landry, Ad. E., has been the Chief Commissioner of the Canadian Human Rights Commission since March 2015. Previously a founding partner of the law firm Landry, Boucher Inc., Ms. Landry is a renowned leader. Always conscious of placing people at the heart of her actions, Ms. Landry is using her leadership to protect people in vulnerable circumstances and advocate for human rights for all.
⭐ Kasari Govender took office as British Columbia's first independent Human Rights Commissioner in September 2019. Govender has devoted her life to promoting human rights, with a focus on the rights of those most marginalized and vulnerable. From 2008 until 2019, Govender held leadership positions at West Coast LEAF, including as Executive Director from 2011. Earlier work includes pivotal roles in establishing the Rise Women's Legal Centre, a non-profit legal clinic in British Columbia.
⭐ Philippe-André Tessier was appointed President of Quebec's Commission des droits de la personne et des droits de la jeunesse in February 2019. Vice-President in charge of the Charter mandate since December 2017, Mr. Tessier had been acting as Interim President since March 15, 2018. Prior to his appointment, Mr.Tessier was Practice Group Leader of Robinson Sheppard Shapiro's Labour Law Group, acting both as a lawyer and as a Certified Industrial Relations Counsellor. 
Laya's doctoral work focuses on narrativising the experiences of survivors of human trafficking, slavery and forced labour in the Gulf states of the Middle East, concentrating on the sponsorship system (kafala) which she believes allows for the systemic exploitation of the migrant workforce. Her current work is exploring the impact of COVID-19 on unfree labour in global supply chains.