Spaces of Engaged Leadership: Gender and Social Equity
From Research to Impact will be composed of two kinds of events: Emergence & Spaces of Engaged Leadership. On alternating weeks, 2019 Mentors and Fellows will continue our leadership training program through our Spaces of Engaged Leadership, designed for community members only. These Mentor-led or Fellow-led presentations may be in the form of interactive workshops or roundtable discussions.
Exploring new models for greater social equity in crisis
It has long been proven that humanitarian crises disproportionately affect those in lower socioeconomic strata, particularly vulnerable women and minorities. The current socio-economic and discriminatory conditions triggered by the virus have driven a significant portion of this population to conditions near or below the poverty line and in significant danger of financial and housing security crises. This Engaged Leadership discussion will allow us to explore:


What are the current consequences of the pandemic on women and other vulnerable populations? How is the impact similar or divergent within newcomer and different Black, Indigenous, and People of Color (BIPOC) communities? What more equitable fiscal and social structures can we build or incorporate, as feminist leaders, to ensure that no one is left behind?
 
By developing their understanding of current systemic and structural inequalities, as well as their capacities to envision progressive social change, this session will contribute to laying the foundation for Scholars' ability to exercise systems leadership.
Thursday July 30, 2020, 1:00 - 2:00 p.m. EDT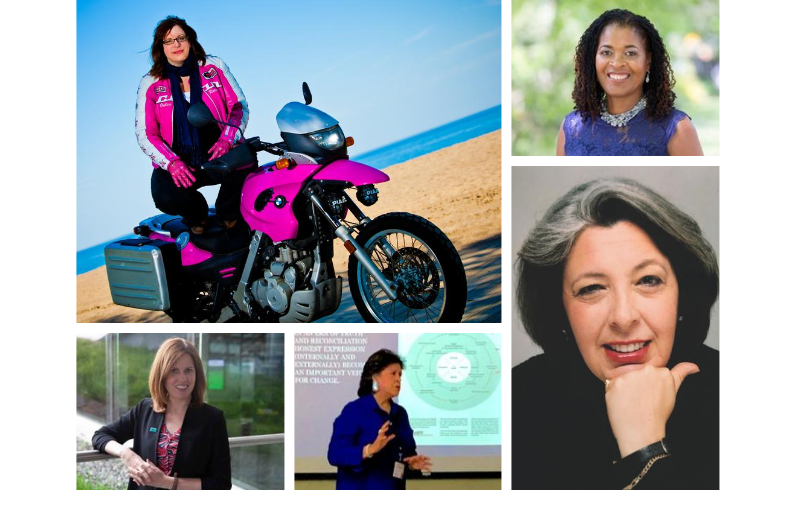 Hosted by 2019 Mentors Lia Grimanis and Rita Karakas
Lia Grimanis is the founder of Up With Women, a national charity dedicated to helping recently homeless and at-risk women to build a sustainable pathway out of poverty. Lia is also co-founder of Social Venture Partners Toronto. Proudly an Autistic, Gym Class Flunkie turned Guinness World Record holding truck and plane puller.
Rita Karakas is the founder of RSK Associates Inc, an international consultancy, with more than 30 years of global experience in government and non-government sectors. 
She is formerly CEO of YWCA of Canada, Canada World Youth and Save the Children Canada. She is a board director for Montreal's Theatre La Chapelle.
Panelists:
Paulette Senior has dedicated her career to empowering women and girls to overcome barriers and reach their potential. She believes the pandemic recovery presents a unique opportunity to "reset normal" – to centre gender equality and social justice, and blaze a trail toward a better future for everyone.
Alison Holder is director of Equal Measures 2030, a civil society and private sector-led partnership that connects data and evidence with advocacy and action, helping to fuel progress towards gender equality.
Cynthia Wesley-Esquimaux serves as the first Indigenous Chair for Truth and Reconciliation in Canada at Lakehead University. She was inducted as an "Honorary Witness" by the Truth and Reconciliation Commission, and is a member of the Governing Circle for the National Centre for Truth and Reconciliation at the University of Manitoba.