A SPACE FOR HEALING, REFLECTION, AND RECONCILIATION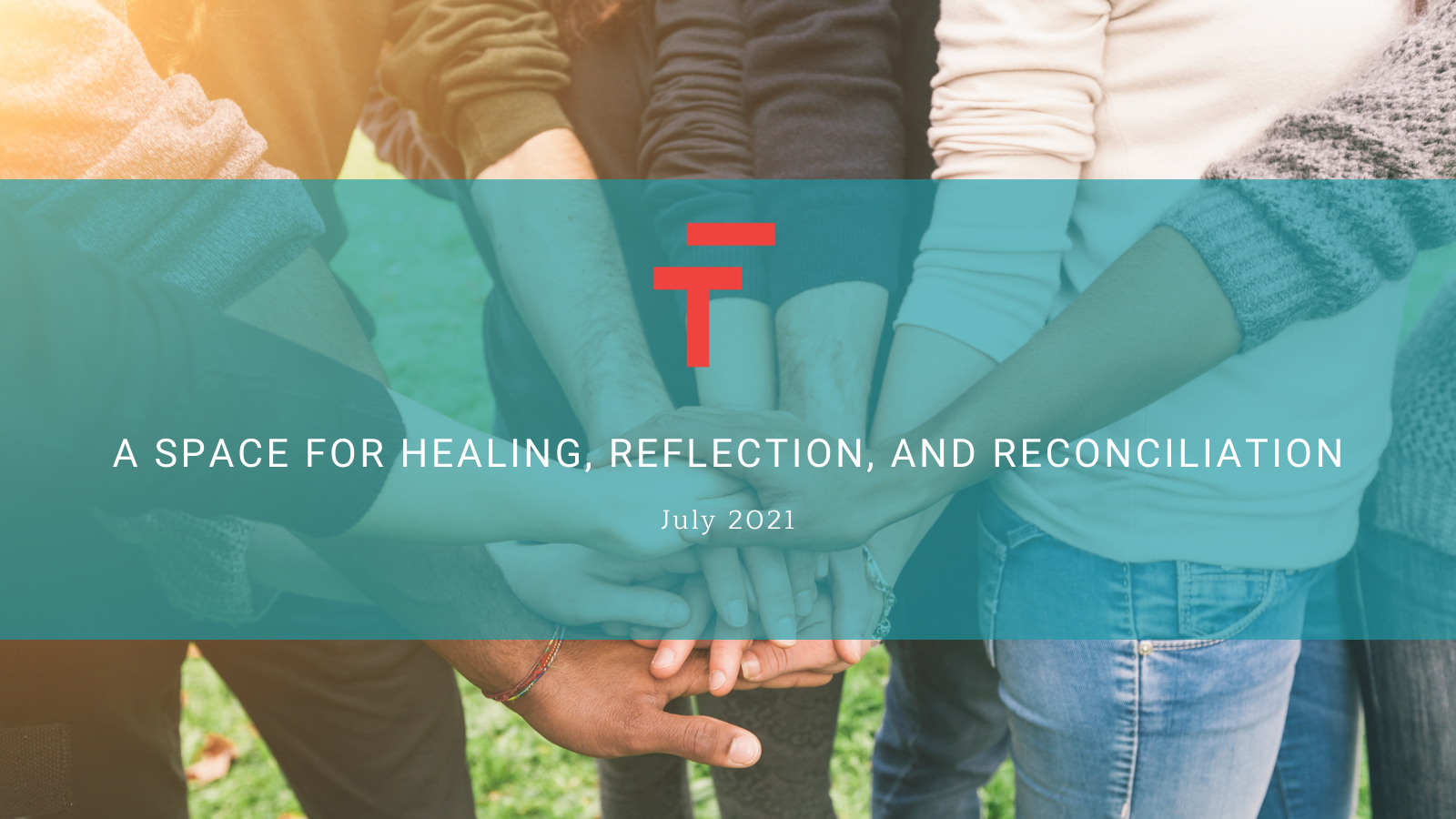 In July 2021, Senator Patti Laboucane-Benson will host members of the Pierre Elliott Trudeau Foundation for an in-person dialogue on community-led healing initiatives. The event will also include a discussion with Dr. Kisha Supernant, an Associate Professor in the department of Anthropology at the University of Alberta. Recently, Dr. Supernant has used remote sensing technologies to locate and protect unmarked burials at the request of First Nations communities in Alberta and Saskatchewan.
The Pierre Elliott Trudeau Foundation is grateful for the opportunity to hear and acknowledge first-hand the realities facing First Nations, Métis, and Inuit people in and outside of our community. As we renew efforts to build an inclusive and equitable country, we are committed to continuing our work together in a spirit of understanding, compassion, and reconciliation.

The Honorable Patti LaBoucane-Benson, 2004 Pierre Elliott Trudeau Foundation Scholar, was appointed to the Senate of Canada in October 2018. A proud Métis, she spent a long career with Native Counselling Services of Alberta, most recently as Director of Research, Training, and Communication. She has a Ph.D in Human Ecology, with a focus on Indigenous family resilience.
Over the past 15 years, Dr. LaBoucane-Benson was the director, executive producer, and principal investigator for BearPaw Research, Training, and Communication, specializing in community-based, applied research. BearPaw's main goal is to increase Indigenous peoples' awareness of their legal rights and responsibilities.
She was also a lecturer in the University of Alberta's Executive Education program, a lecturer and mentor with the Peter Lougheed Leadership College, and was the director and lead facilitator of the Canadian Nelson Mandela Dialogues 2017. She actively worked toward improving opportunities for vulnerable youth in Alberta, as demonstrated by her time with many youth-based organizations, and as a member of the Ministerial Panel on Child Intervention.
Dr. LaBoucane-Benson's success in bridging the work of community-based historic trauma healing programs and the needs of program funders, and in creating reports that are recognizable, useful, and accurate, contributed to her appointment as co-chair on the board of Trauma Informed Edmonton, and the Lieutenant Governor's Circle on Mental Health and Addiction in the past.

Dr. Kisha Supernant (Métis/Papaschase/British) is the Director of the Institute of Prairie and Indigenous Archaeology and an Associate Professor in the Department of Anthropology at the University of Alberta.  An award-winning teacher, researcher, and writer, her research interests include the relationship between cultural identities, landscapes, and the use of space, Métis archaeology, and heart-centered archaeological practice. Her research with Indigenous communities (including Métis and First Nations) in western Canada explores how archaeologists and communities can build collaborative research relationships. She leads the Exploring Métis Identity Through Archaeology (EMITA), a collaborative research project which takes a relational approach to exploring the material past of Métis communities, including her own family, in western Canada.  She is currently a co-director of a new interdisciplinary research project on Métis kinscapes of Lac Ste Anne, Alberta with a team of Indigenous scholars, as well as a co-investigator on Cartographies of Deep Time, a recently funded SSHRC Insight Grant project that explores the complexities of history and different ways of knowing with Tsimshian communities in British Columbia.